North American Drought Monitor
Drought Indices and Data
Use the form below to access the latest available month's drought indicators and data.
Documentation
Data
Metadata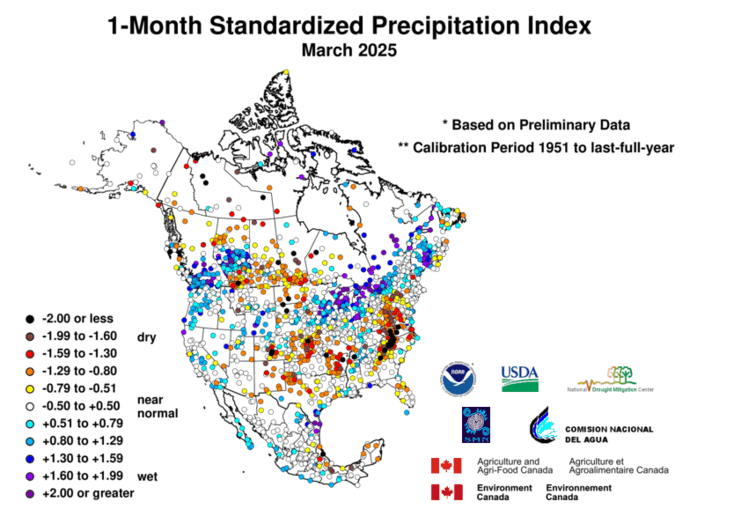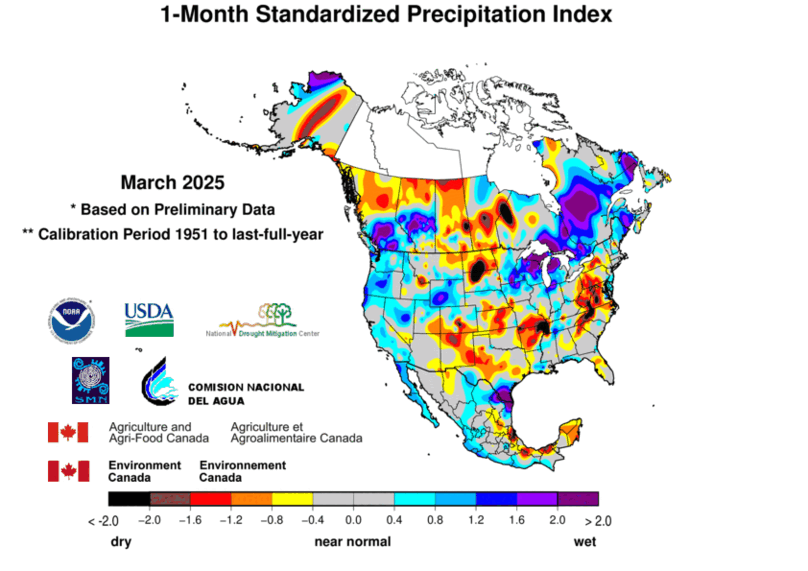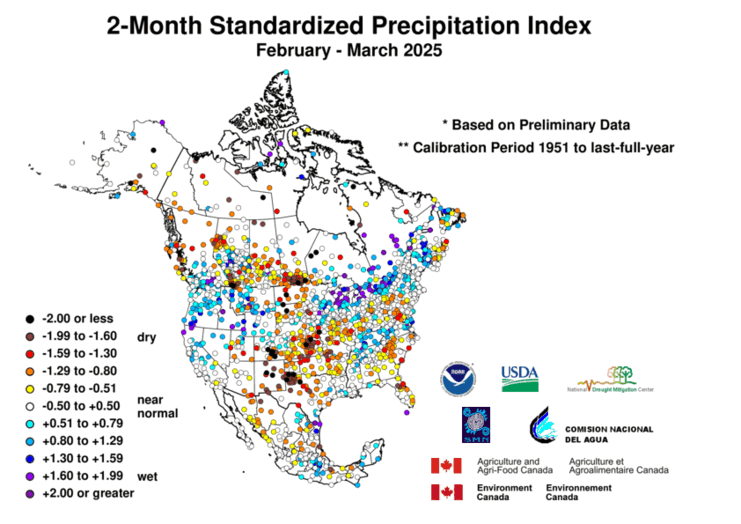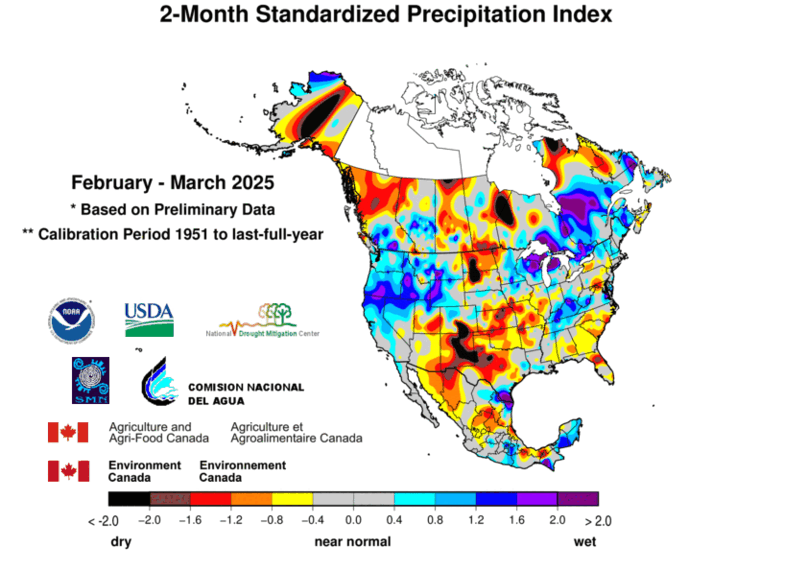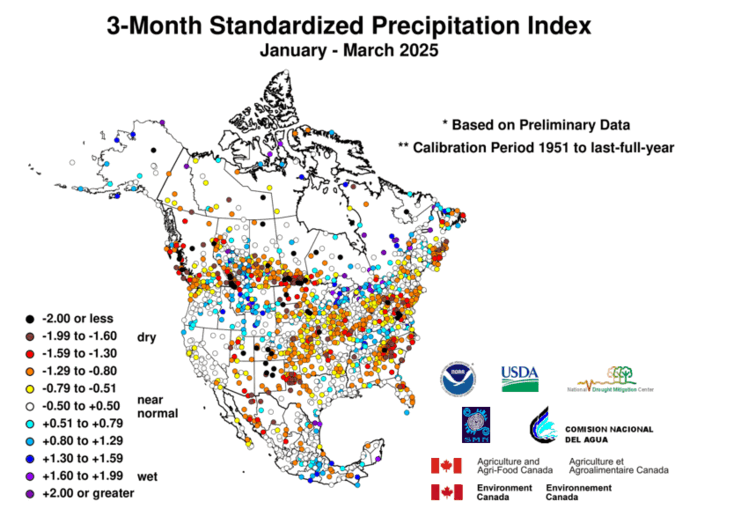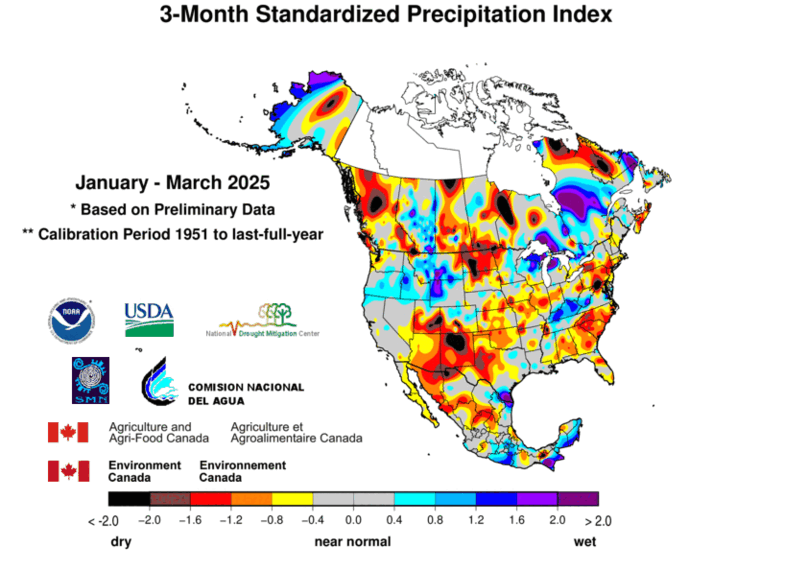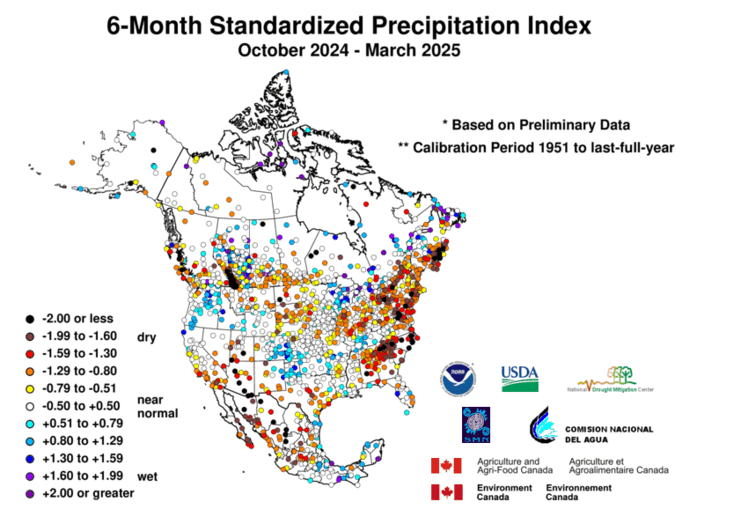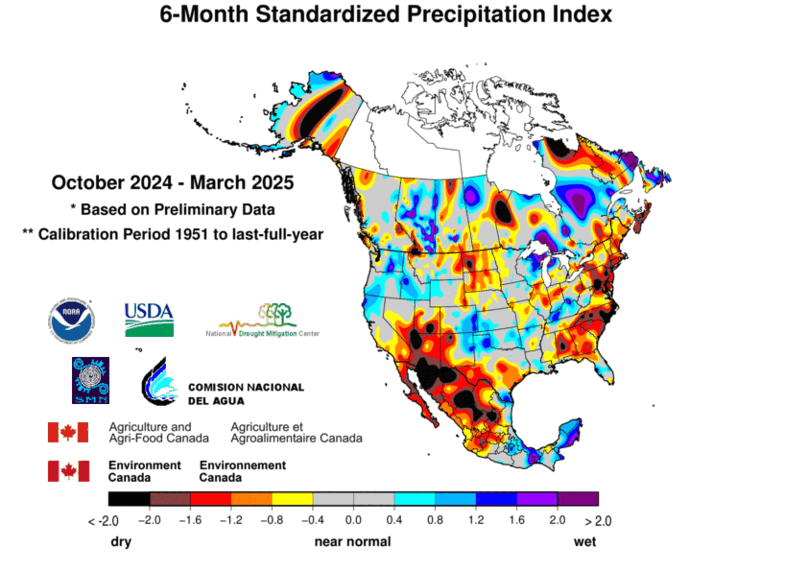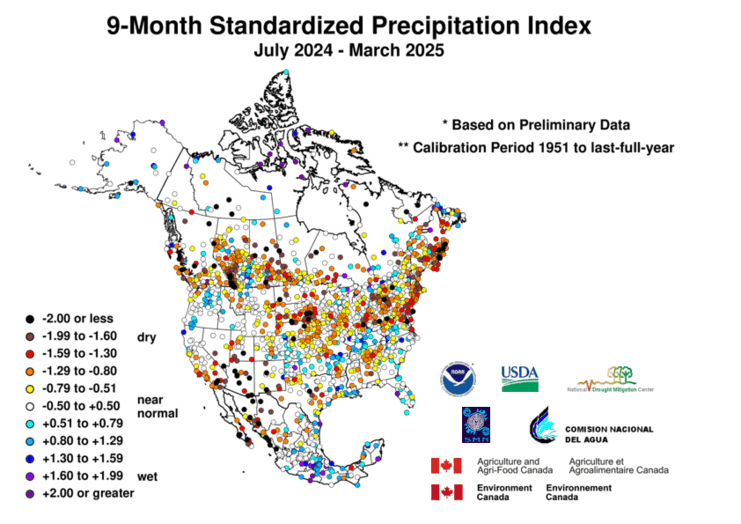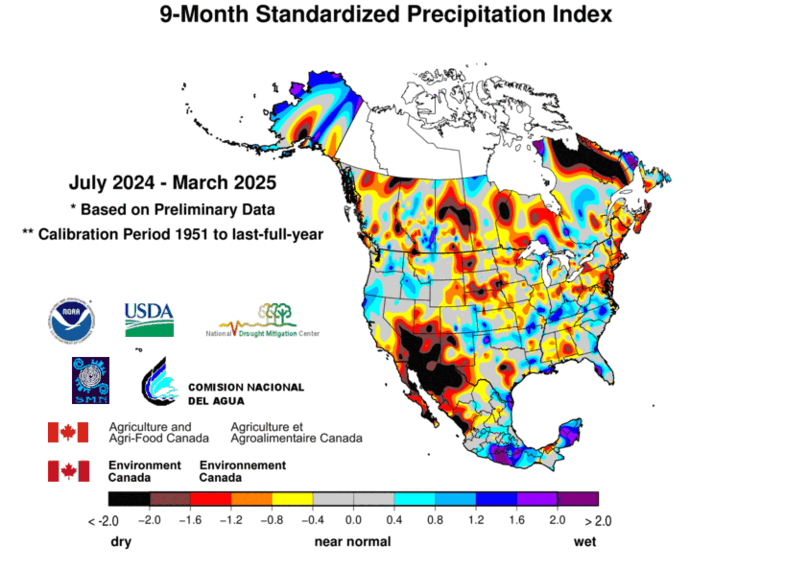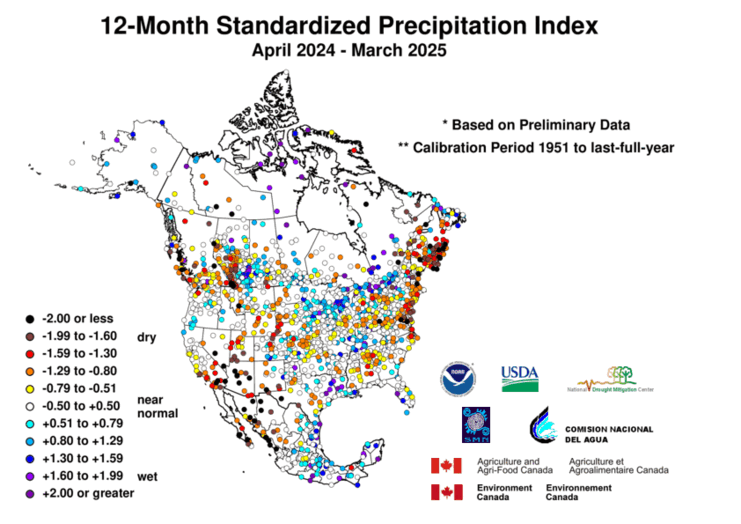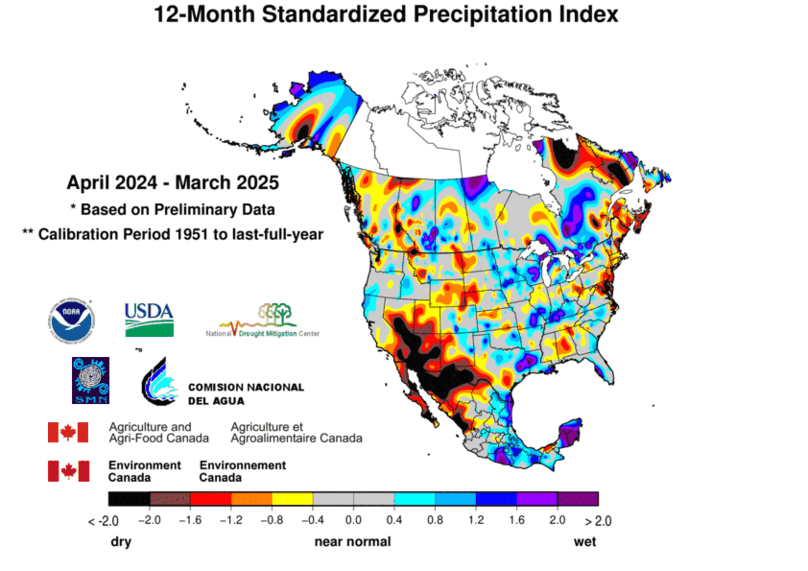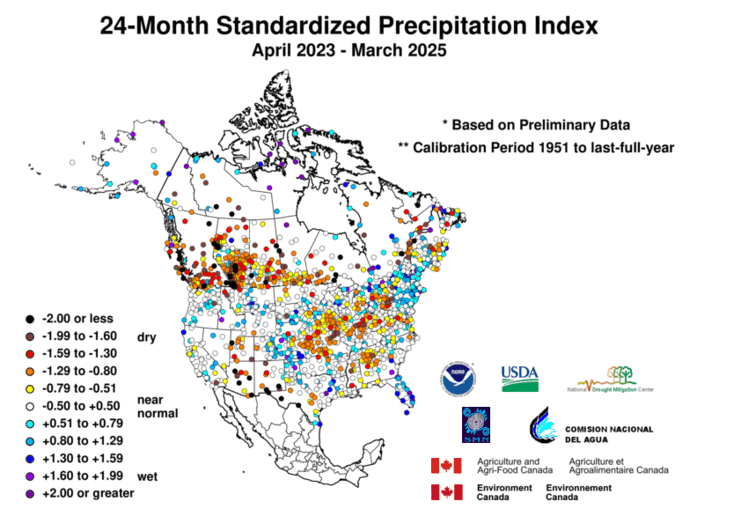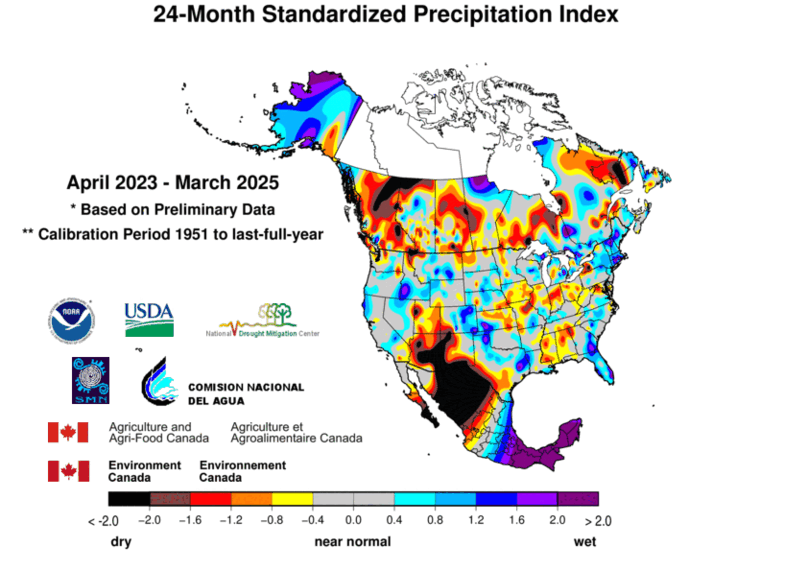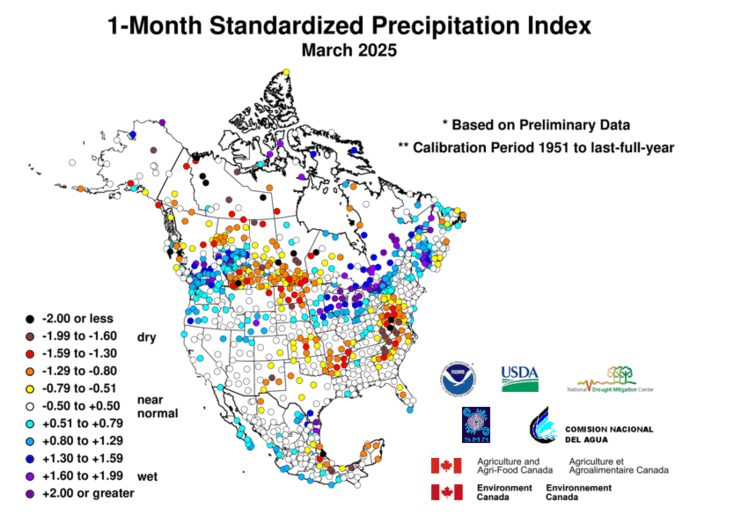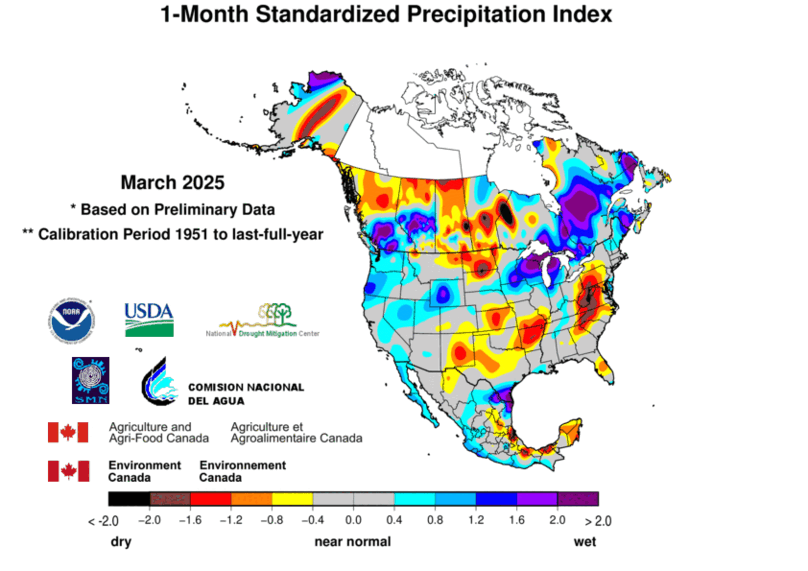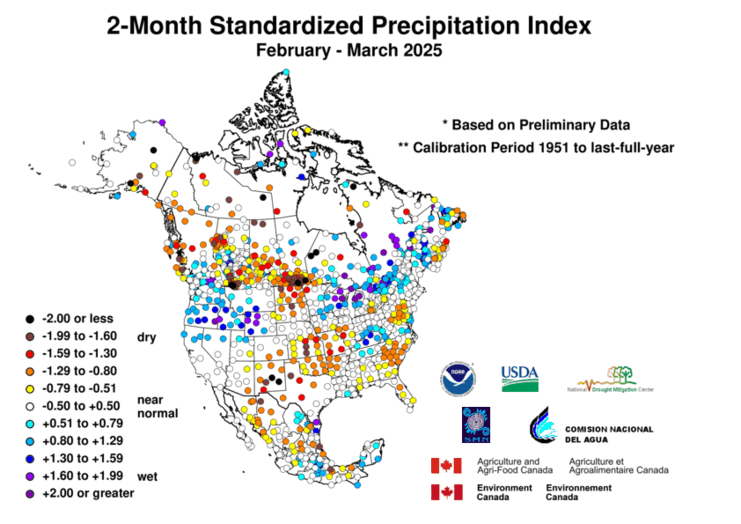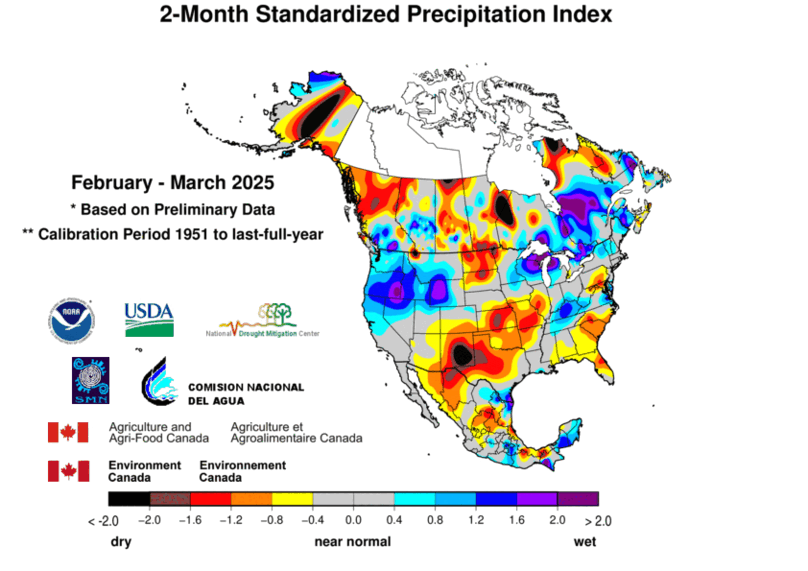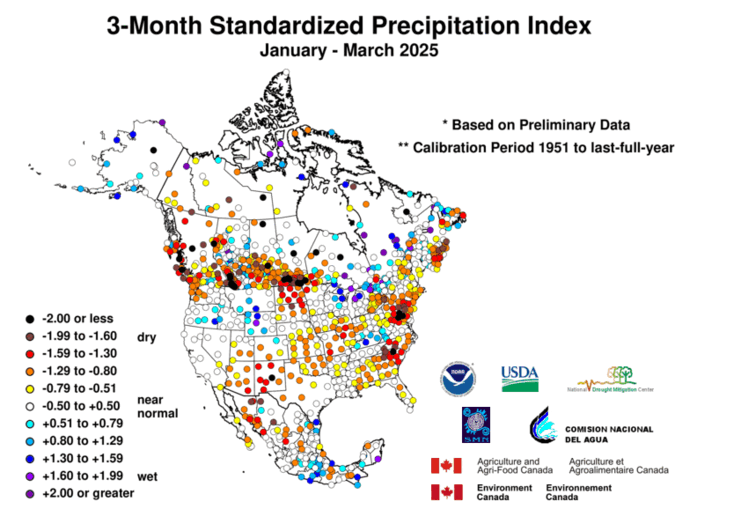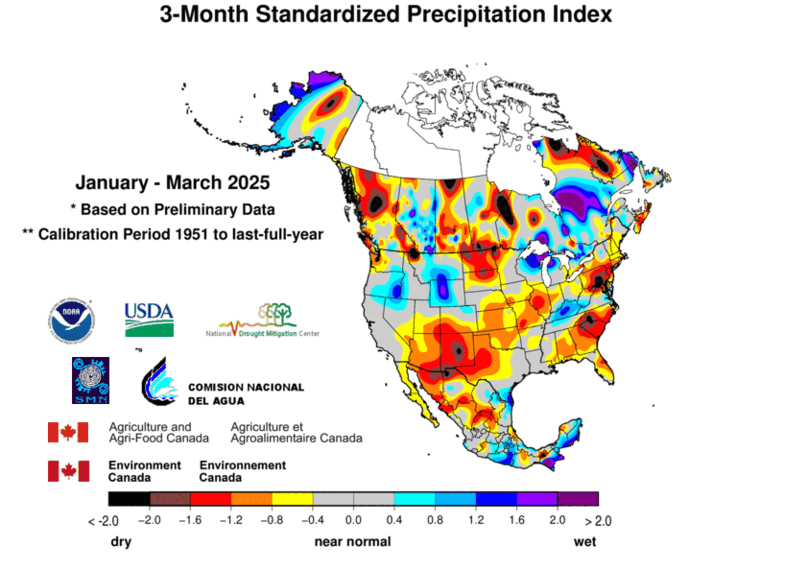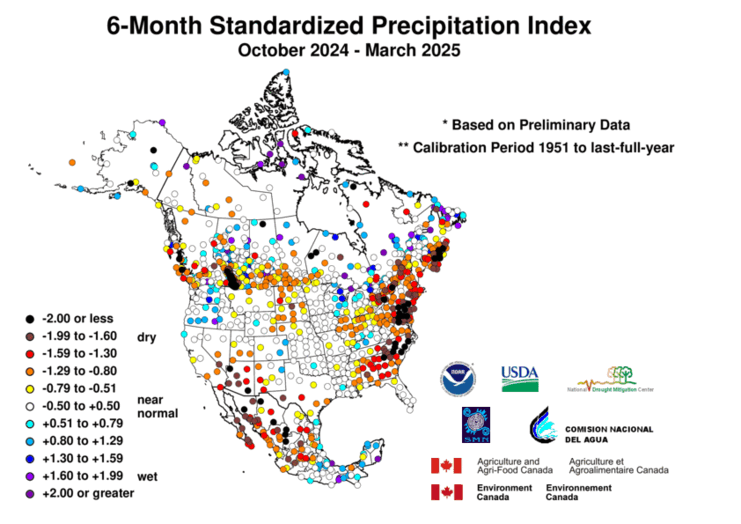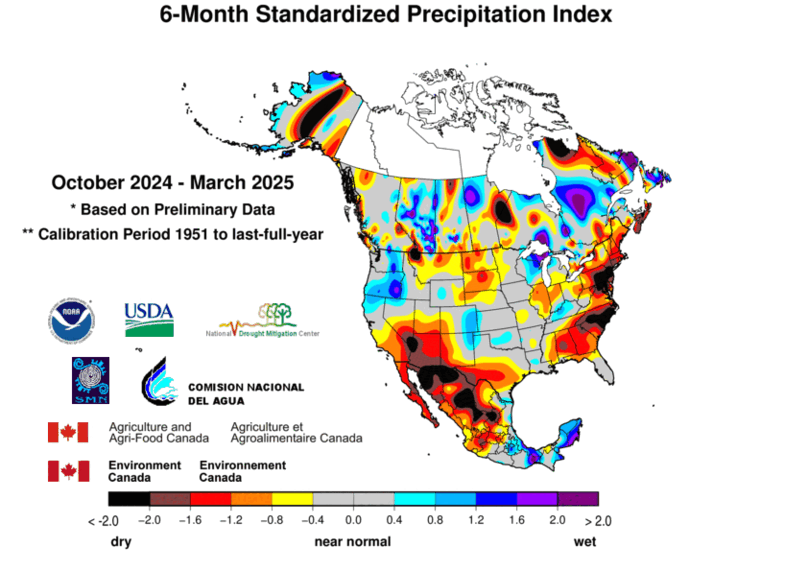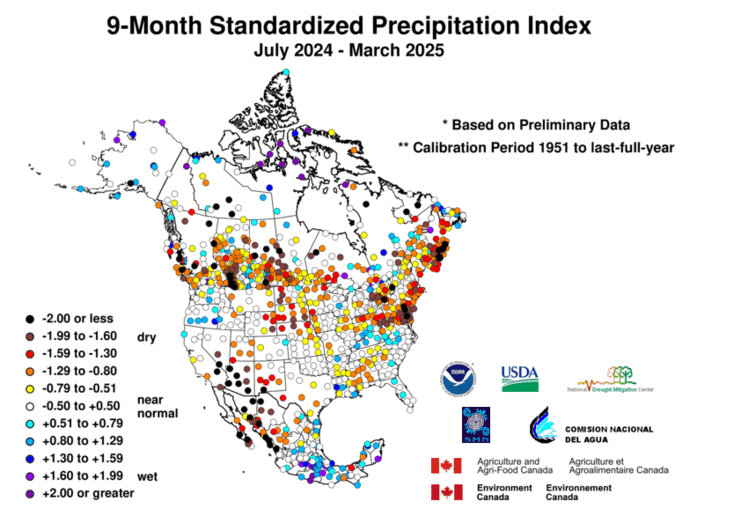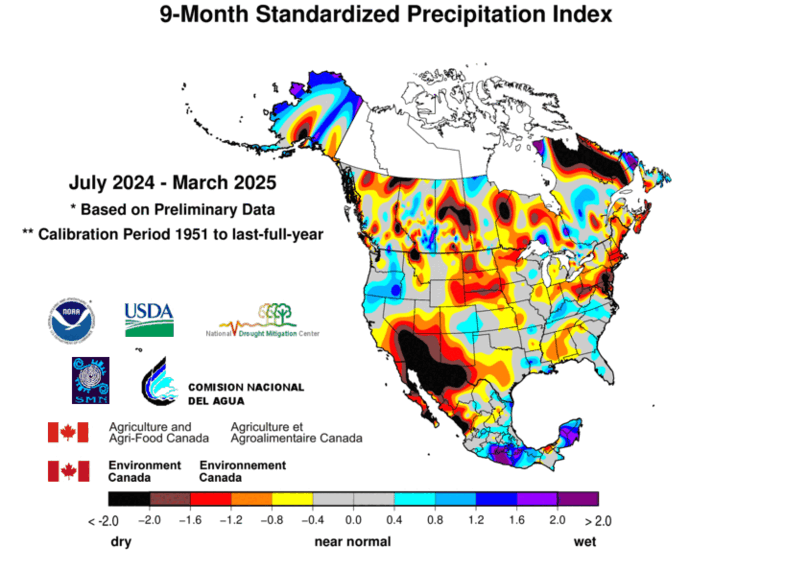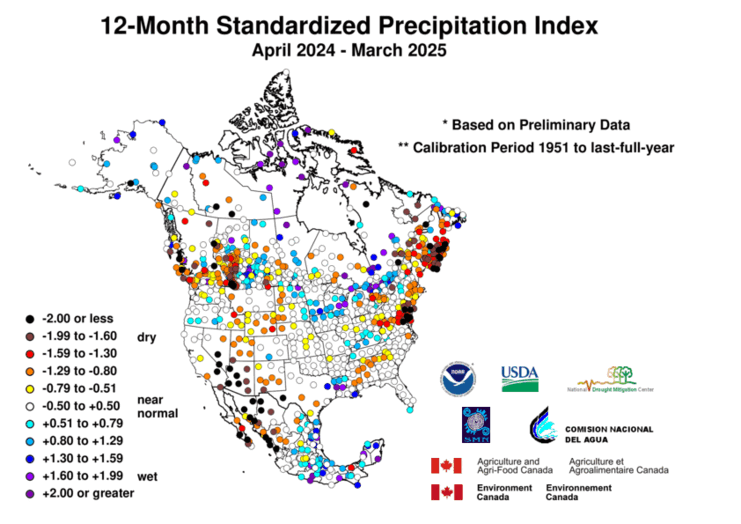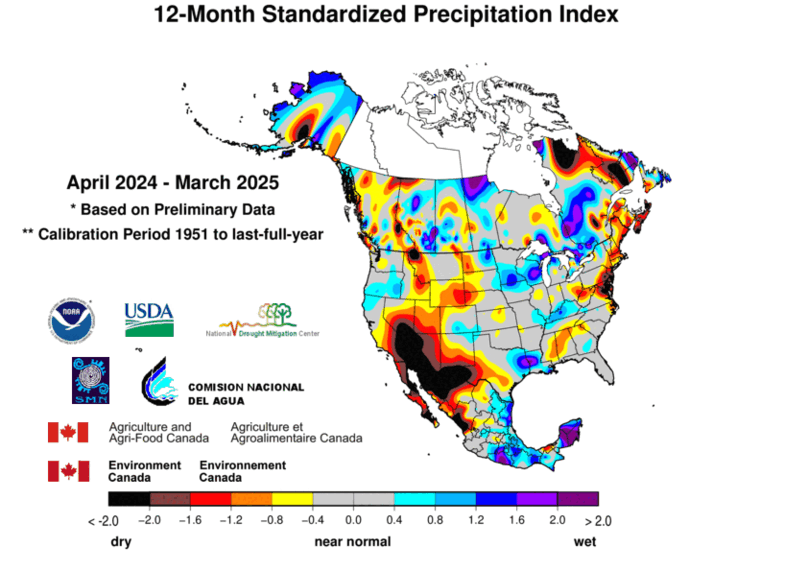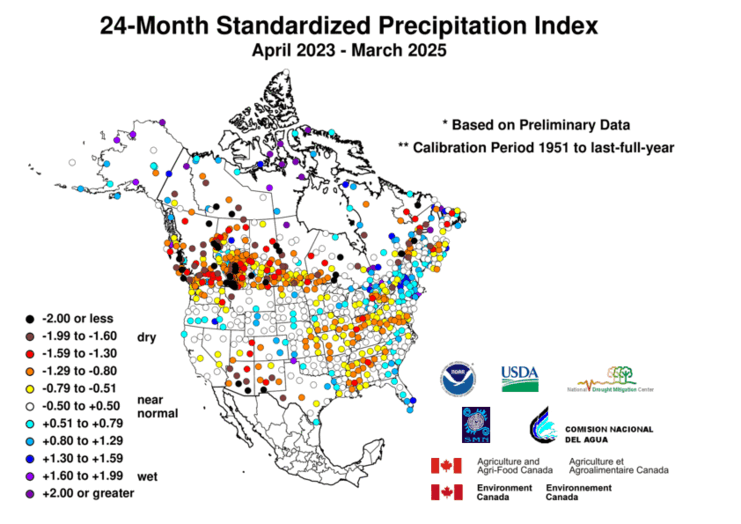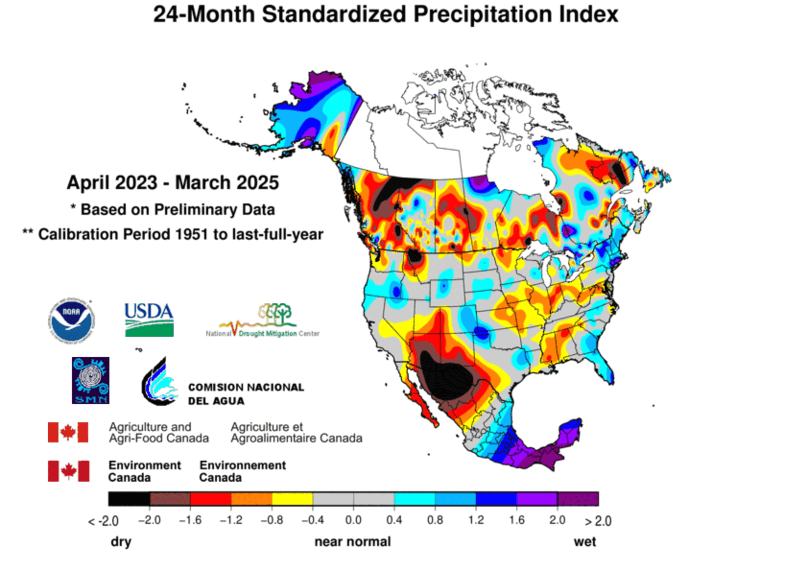 ---
The North American continental drought indicators are provided here to show how drought conditions change across the international boundaries as an aid in the production of the North American Drought Monitor (NADM). For best results, the same methodology and period of record should be used analyzing the data from all three countries so that spatial changes represent differences in wet and dry conditions instead of changes in ways the analyses are generated. The data for the USA and Mexico are analyzed by the NOAA/National Centers for Environmental Information (NCEI) in the USA. The data for Canada are analyzed by the Agriculture and Agri-Food Canada (AAFC) agency in order to maximize the number of stations available for Canada.
The Standardized Precipitation Index (SPI) is a probability index that considers only precipitation. The SPI is an index based on the probability of recording a given amount of precipitation, and the probabilities are standardized so that an index of zero indicates the median precipitation amount (half of the historical precipitation amounts are below the median, and half are above the median). The index is negative for drought, and positive for wet conditions. As the dry or wet conditions become more severe, the index becomes more negative or positive. The SPI is computed for several time scales, ranging from one month to 24 months, to capture the various scales of both short-term and long-term drought.
The same methodology is used by NCEI and AAFC to compute the SPI. The calibration period is through the end of the latest full year and is updated each year. In 2018, the calibration period was 1951-2017.