Tornadoes - August 2013
---
NCEI added Alaska climate divisions to its nClimDiv dataset on Friday, March 6, 2015, coincident with the release of the February 2015 monthly monitoring report. For more information on this data, please visit the Alaska Climate Divisions FAQ.
---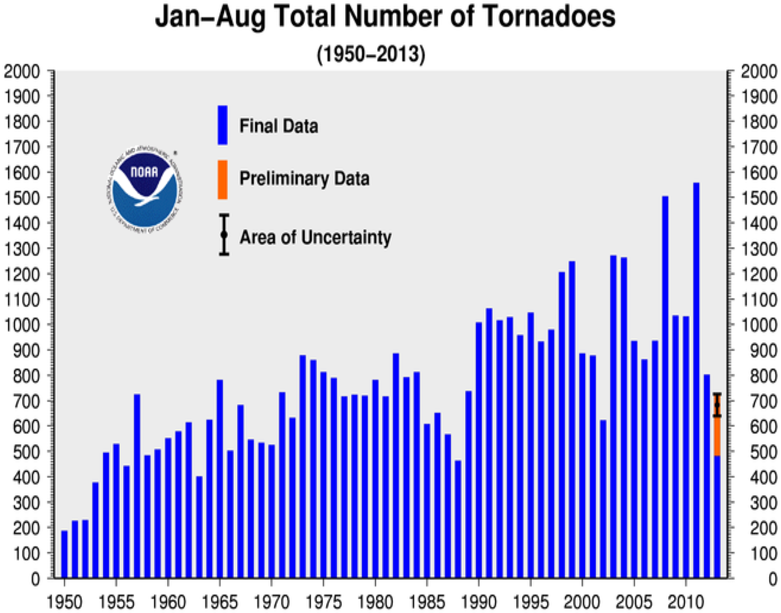 January–August tornado counts
According to data from the Storm Prediction Center, during August, there were 37 preliminary tornado reports. This is below the 1991-2010 average of 83. There were no tornado-related fatalities reported during the month. This marked a continuation of below-average tornado counts during 2013 to date. There were 482 tornadoes during the January-May period, and 243 tornado reports still pending for June-August, for an estimated year-to-date (January-August) tornado count of 725. The 1991-2010 average number of tornadoes for the eight-month period is 1,036.
---
Citing This Report
NOAA National Centers for Environmental Information, State of the Climate: Tornadoes for August 2013, published online September 2013, retrieved on April 29, 2017 from
https://www.ncdc.noaa.gov/sotc/tornadoes/201308
.