Tornadoes - October 2008
---
For the month of October there were no tornado-related fatalities reported in the U.S. The January-October fatality total stands at 123.

Tornado Fatalities Time Series
Important: The graph above-left represents the final number of tornadoes from January-August and preliminary tornado reports from September-October 2008. Final numbers from September-October are not yet available and may reflect a significant change, as represented by the error-bar above. Data current as of November 4, 2008.

U.S. Severe Weather Reports for 08 October 2008
The month of October was relatively quiet throughout the U.S. as only 28 preliminary reports of tornadoes were received. One of the more active days during the month was on the 8th when 15 tornadoes were reported across Alabama, Georgia and Florida. These tornadoes were part of a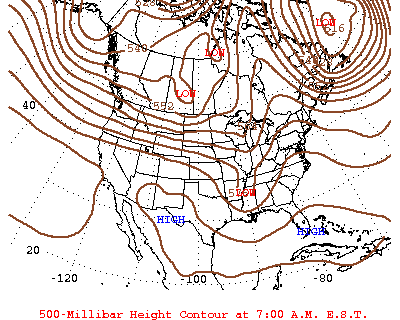 strong low pressure system that dug into the Southeast during the first full week of the month. One of the harder hit areas was Enterprise, Alabama where significant damage was seen. According to reports, the civic center roof was peeled off, car windows were blown out and several trees were downed. Tornado statistics for October 2008 have yet to be finalized.
More information on severe weather can also be found on NCDC's Hazards page.
---
Citing This Report
NOAA National Centers for Environmental Information, State of the Climate: Tornadoes for October 2008, published online November 2008, retrieved on January 23, 2018 from
https://www.ncdc.noaa.gov/sotc/tornadoes/200810
.
---
Metadata