National Climate Report - Annual 2019
Last Cool Year, by County
« National Climate Report - Annual 2019
---
Last Cool Year, by County
Despite many parts of the central U.S. experiencing below-normal temperatures, 2019 was the 23rd consecutive calendar year with a nationally-averaged temperature at least nominally higher than the 20th century (1901-2000) average. However, many above-normal years do feature regions with below-normal temperatures. The map below gives a rough estimate (within a half-decade) of the last year for which a given county recorded an annual temperature below its 20th century average. Large swaths of the Southwest and Northeast have not observed a colder-than-average year in at least 20 years.
(click on image to enlarge)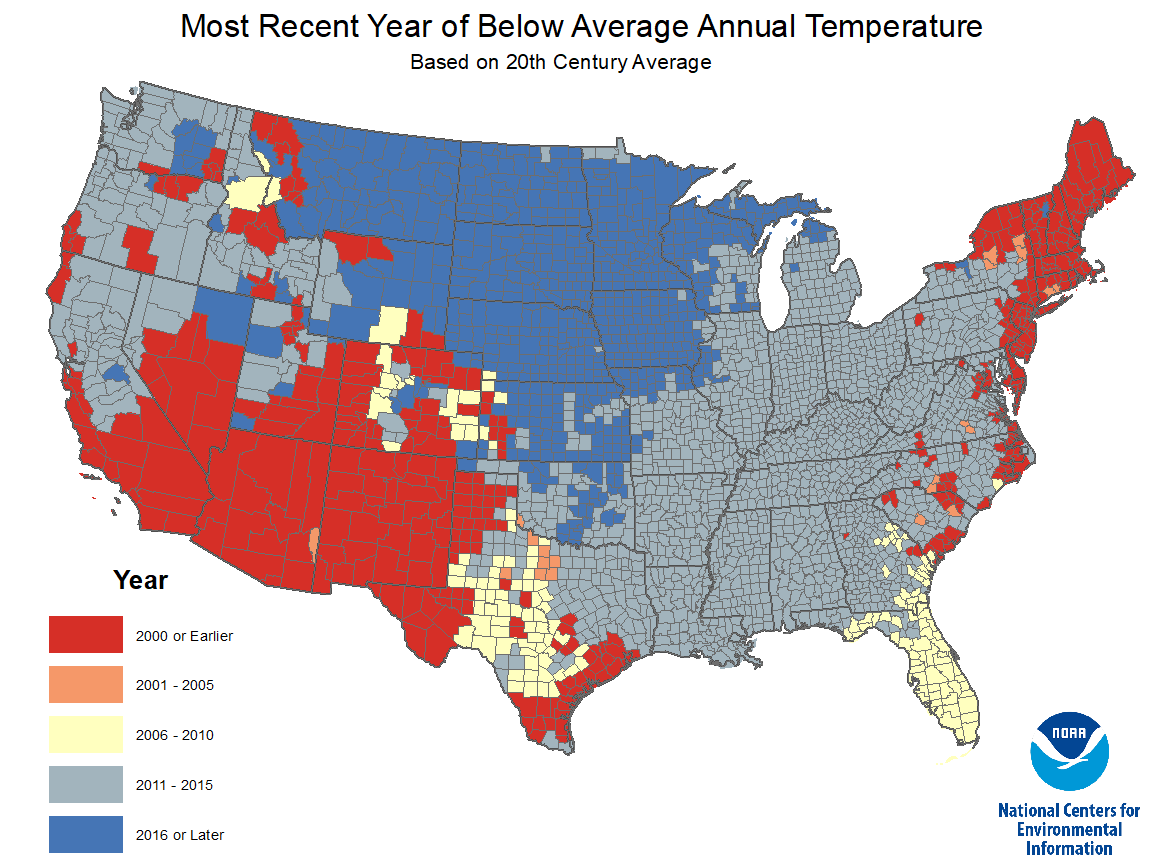 ---
Citing This Report
NOAA National Centers for Environmental Information, State of the Climate: National Climate Report for 2019, published online January 2020, retrieved on January 17, 2020 from
https://www.ncdc.noaa.gov/sotc/national/201913/supplemental/page-8
.
---
Metadata