National Climate Report - August 2016
Summer 100-degree days
« National Climate Report - August 2016
---
Summer 100-degree days
Below is a map depicting the number of 100-degree days reported across the Lower-48 during the summer period (June 1 - August 31). Each reporting station that had at least one day of 100-degrees or higher is represented with a dot. The dots are interpolated (solid colors), giving an additional representation of the areas that experienced these extreme temperatures. To see how this summer compared to previous summers, please see the following pages:

Total number of stations with at least
1 day that met or exceeded 100°F
1671
Total number of stations with at least 10 days that met or exceeded 100°F
600
Population affected by 10 or more 100°F days
˜58 million
Stations with the most number of 100°F days
StovePipe Wells, CA
Death Valley, CA
(92 of 92 days)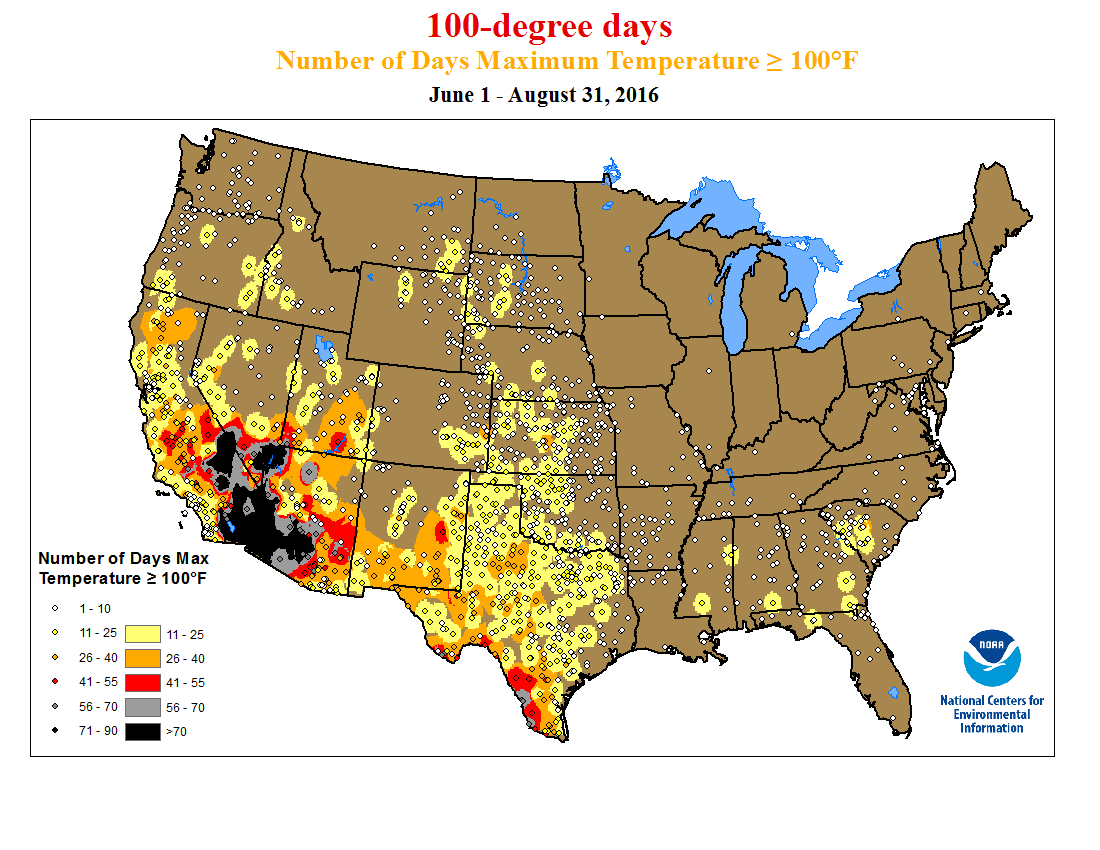 ---
Citing This Report
NOAA National Centers for Environmental Information, State of the Climate: National Climate Report for August 2016, published online September 2016, retrieved on July 19, 2019 from
https://www.ncdc.noaa.gov/sotc/national/201608/supplemental/page-4
.
---
Metadata