National Climate Report - March 2014
Great Lakes Ice
« National Climate Report - March 2014
---
Great Lakes Ice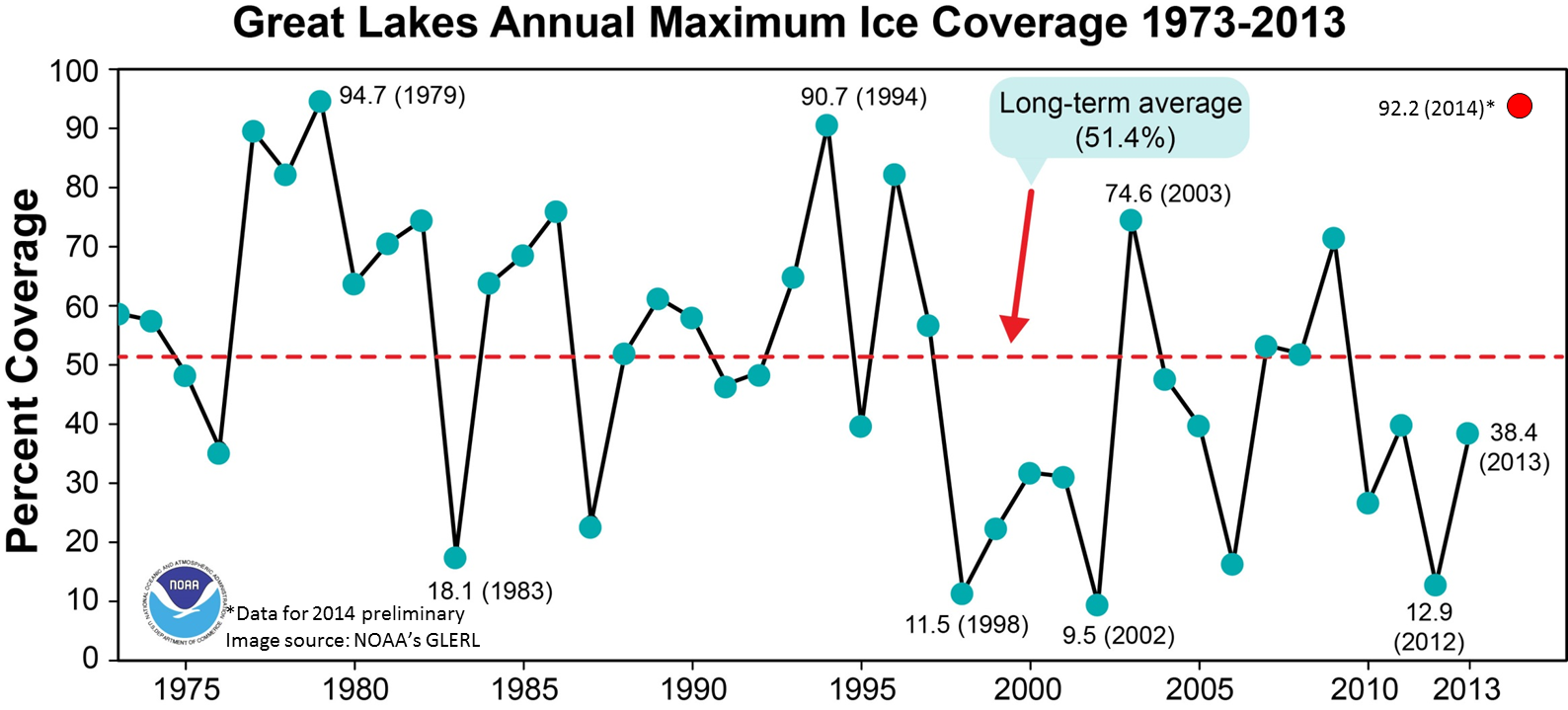 Historical Great Lakes Ice Cover
Source:
GLERL
---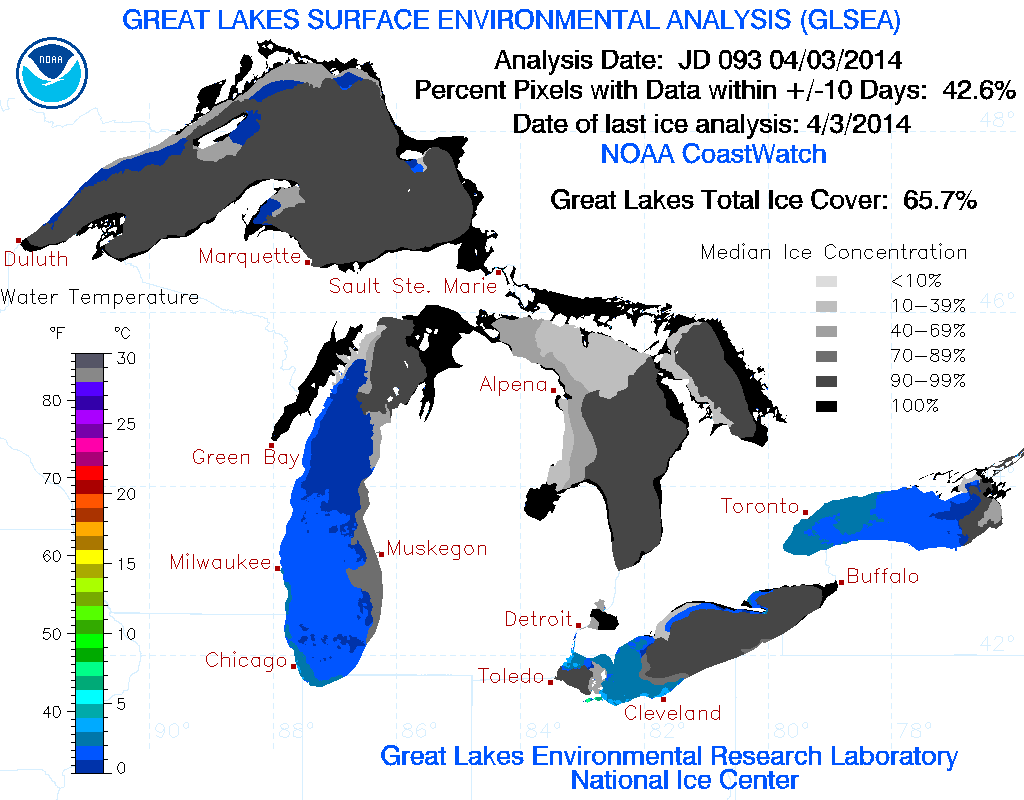 April 3, 2014 Great Lakes Ice Cover
Source:
GLERL
During the cold season (October-March) of 2013/14, very cold temperatures covered the Great Lakes and surrounding states. Illinois (6th coldest), Indiana (7th coldest), Michigan (5th coldest), Minnesota (8th coldest), and Wisconsin (4th coldest) each had 6-month temperatures that ranked among their 10 coldest on record. While no state was record cold, the daily temperatures during the period were consistently below average. The persistent cold caused over 92 percent of the Great Lakes to be frozen by early March. This was the second largest ice coverage for the lakes, with data dating back to 1973, and the largest on record for the date. The largest ice cover for the Great Lakes occurred during the winter of 1978/79, when 95 percent of the Lakes were frozen in mid-February. Lakes Superior, Huron, and Erie were completely ice covered. Lake Michigan was mostly ice covered, while about half of Lake Ontario was ice covered. Lake Michigan ice cover peaked on March 8th at 93.3 percent, setting a new record for the lake. The previous largest ice cover for Lake Michigan was 93.1 percent, set in 1977.
By early April, nearly two-thirds of the lakes remained frozen due to below-average temperatures continuing through March. The large ice coverage impacted commercial shipping across the busy shipping corridors that cross the lakes.
The near-record large ice cover for the Great Lakes this cold season is contrary to the long-term ice decline for the lakes. Between 1973 and 2010, Great Lakes ice cover was down 71 percent. In 2002, the Great Lakes ice cover was record low at 9.5 percent, and just two years ago the ice covered only 12.9 percent of the lakes during the winter. The near-record large ice cover also helped the lakes rebound from record and near-record low water levels that occurred in early 2013. Large ice coverage decreases the amount of water that evaporates from the lakes during winter and spring.