National Climate Report - March 2013
NESIS for March Snow Storm
« National Climate Report - March 2013
---
NESIS for March Snow Storm
To better understand the societal impacts of snow storms, NOAA developed the Northeast Snowfall Impact Scale (NESIS). The NESIS quantifies snowfall totals on populated areas by examining the spatial extent of the storm, the amount of snowfall, and the juxtaposition of these elements with population.
March 4th–9th Winter Storm
During March, a significant winter storm impacted the eastern U.S. between March 4th–9th dropping snowfall through the Midwest, Ohio Valley, parts of the Southeast, Mid-Atlantic, and Northeast. The storm was rated a Category 2 ('Significant') on the NESIS scale and contributed to the 10th largest monthly snow cover extent for the contiguous United States.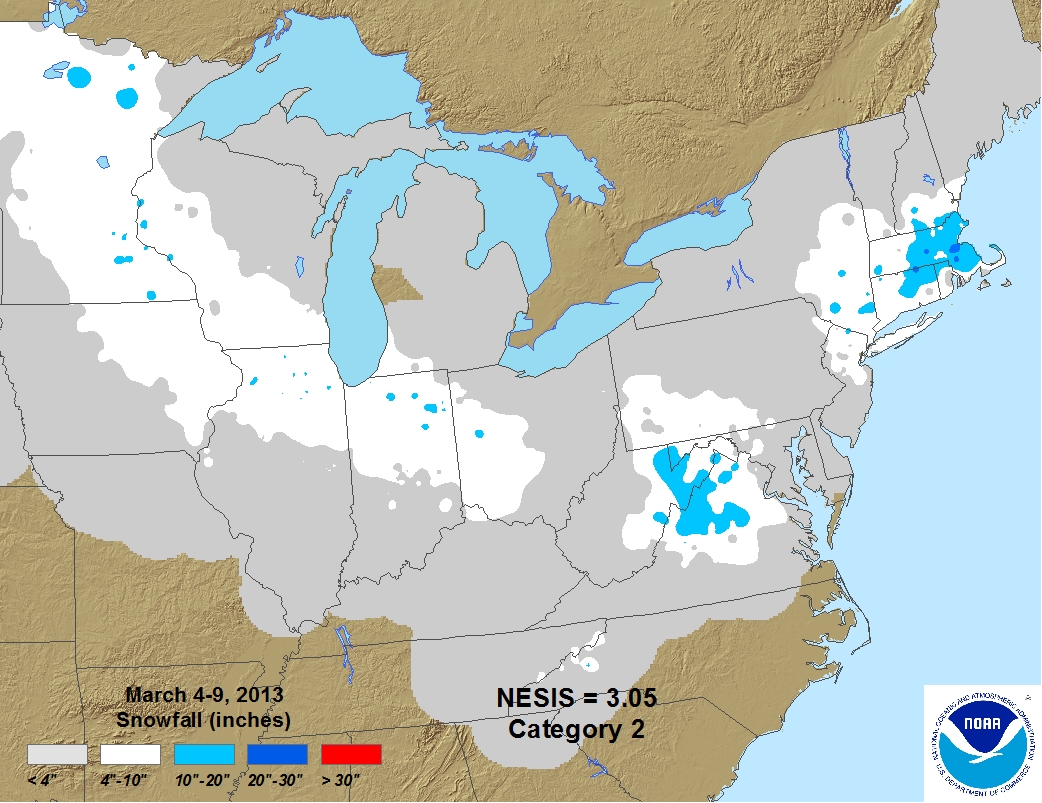 ---
Citing This Report
NOAA National Centers for Environmental Information, State of the Climate: National Climate Report for March 2013, published online April 2013, retrieved on September 16, 2019 from
https://www.ncdc.noaa.gov/sotc/national/201303/supplemental/page-2
.
---
Metadata