National Climate Report - February 2013
NESIS and RSI for February Snow Storms
« National Climate Report - February 2013
---
NESIS and RSI for February Snow Storms
To better understand the societal impacts of snow storms, NOAA developed the Northeast Snowfall Impact Scale (NESIS) and the Regional Snowfall Index (RSI). Both of these tools quantify snowfall totals on populated areas by examining the spatial extent of the storm, the amount of snowfall, and the juxtaposition of these elements with population. The NESIS was originally developed to examine snow storms that impact the densely populated Northeast corridor of the United States. The RSI expands the methodology developed for NESIS to other regions of the country.
During February, three major winter storms impacted the contiguous United States and were investigated using NESIS and RSI. A Nor'easter hit the East Coast on February 7th–10th and two back-to-back storms hit the central United States on February 20th–23rd and 25th–28th. Below are the NESIS and RSI analyses for these three storms, please see the February 2013 U.S. Snow report for additional information.
February 7th–10th Nor'easter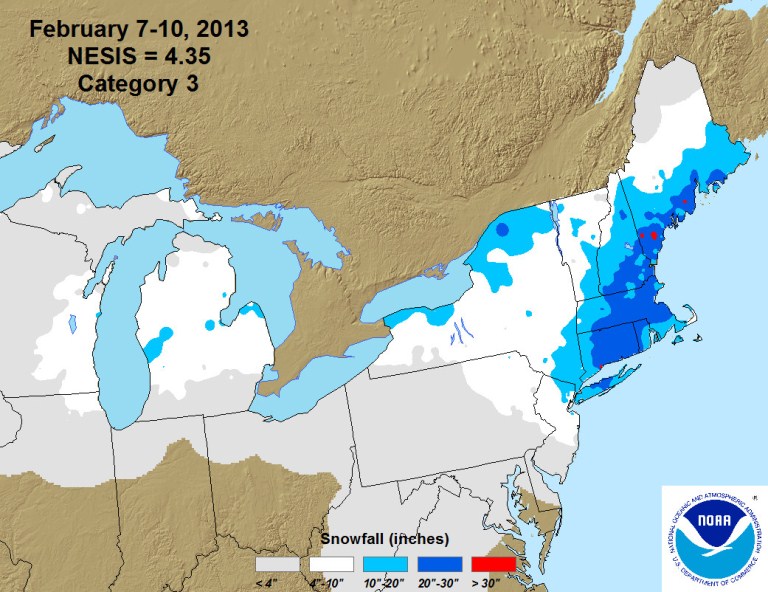 ---
February 20th–23rdCentral U.S. Snow Storm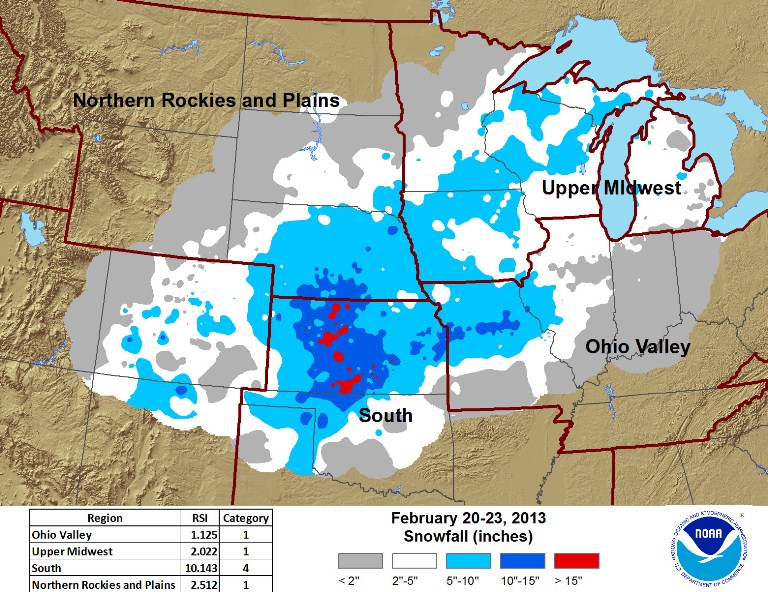 ---
February 25th–28th Central U.S. Snow Storm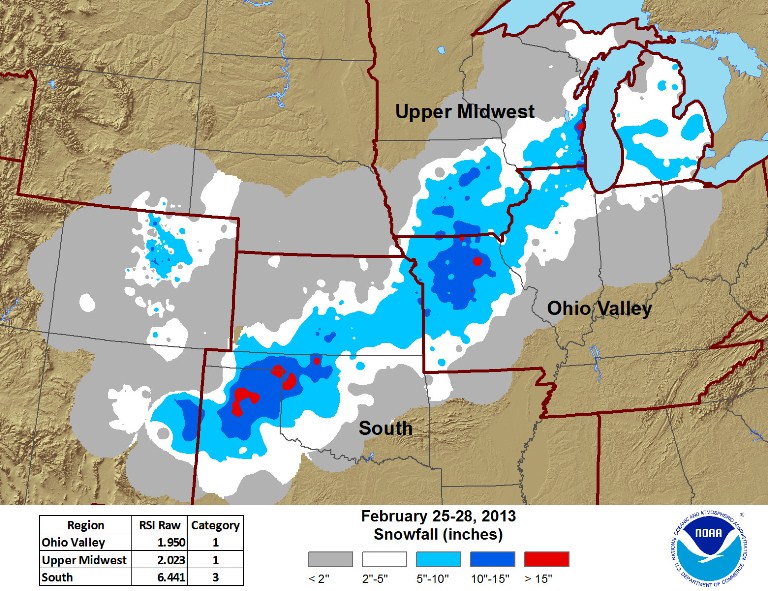 ---
Citing This Report
NOAA National Centers for Environmental Information, State of the Climate: National Climate Report for February 2013, published online March 2013, retrieved on September 23, 2019 from
https://www.ncdc.noaa.gov/sotc/national/2013/02/supplemental/page-3/
.
---
Metadata