National Climate Report - Annual 2012
Annual Extremes
« National Climate Report - Annual 2012
---
Annual Extremes
Several locations throughout the United States experienced temperature and precipitation extremes in 2012. Most striking was the number of locations across the country that broke their average annual temperature record. These records were primarily driven by extremely warm maximum day time temperatures or daily highs, especially during the spring and summer months. More than a dozen of these locations also experienced their driest year on record. In those areas, the combination of the extreme warm and dry period resulted in a drought comparable to the drought episodes of the 1950s.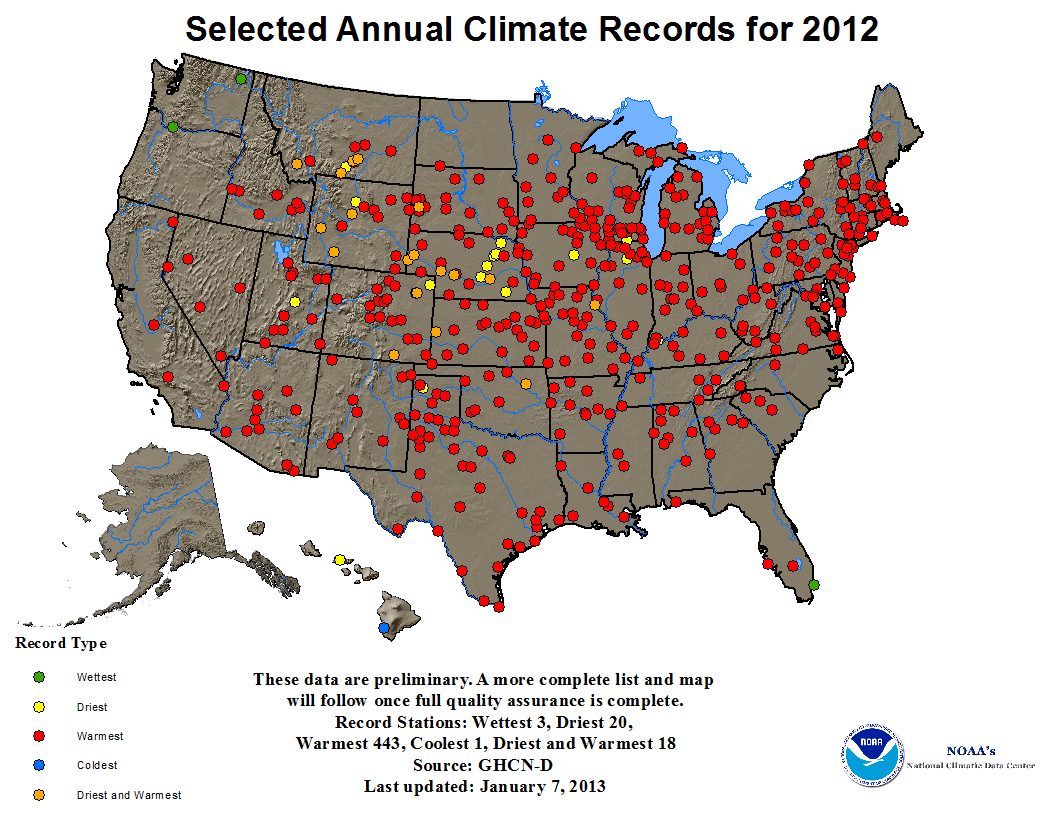 ---
Citing This Report
NOAA National Centers for Environmental Information, State of the Climate: National Climate Report for 2012, published online January 2013, retrieved on September 15, 2019 from
https://www.ncdc.noaa.gov/sotc/national/201213/supplemental/page-8
.
---
Metadata