National Climate Report - July 2012
Divisional Temperature Maps
« National Climate Report - July 2012
---
Divisional Temperature Maps
The top map shows where July 2012 temperatures were different from the 1981-2010 average across the contiguous United States. Shades of red indicate above-average temperatures and shades of blue indicate below-average temperatures the darker the color, the more unusual the temperature difference. The bottom map shows the average July 2012 temperatures.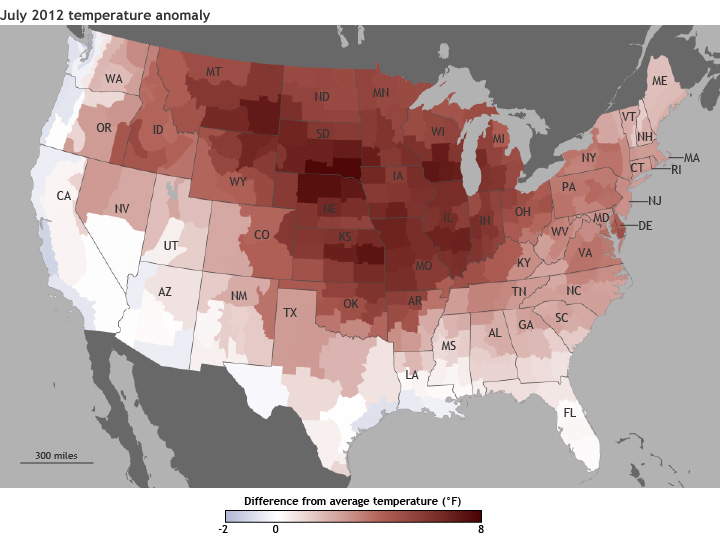 NOAA
July Divisional Temperature Anomalies Map
Map by
climate.gov
team.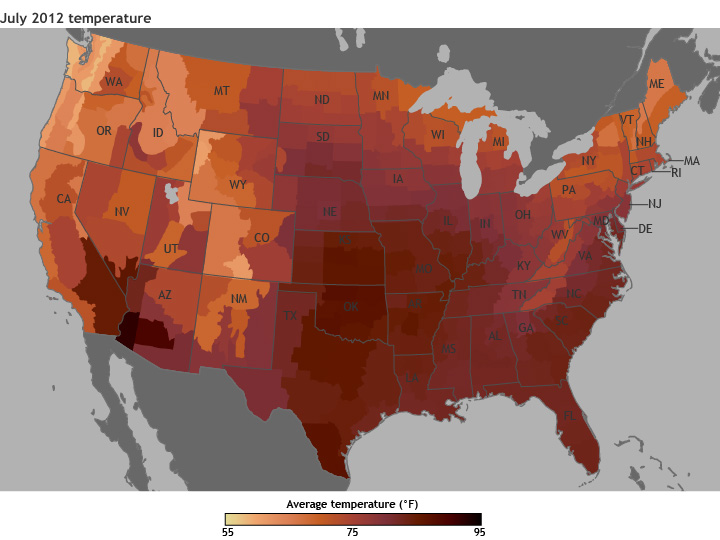 NOAA
July Averages Divisional Temperature Map
Map by
climate.gov
team.
---
Citing This Report
NOAA National Centers for Environmental Information, State of the Climate: National Climate Report for July 2012, published online August 2012, retrieved on August 22, 2019 from
https://www.ncdc.noaa.gov/sotc/national/201207/supplemental/page-4/
.
---
Metadata