National Climate Report - September 2012
Divisional Temperature Departures
« National Climate Report - September 2012
---
Divisional Temperature Departures
The graphic below shows where the September 2012 temperatures were different from the 1981-2010 average across the contiguous United States. Shades of red indicate above-average temperatures and shades of blue indicate below-average temperatures. The darker the color, the more unusual the temperature difference.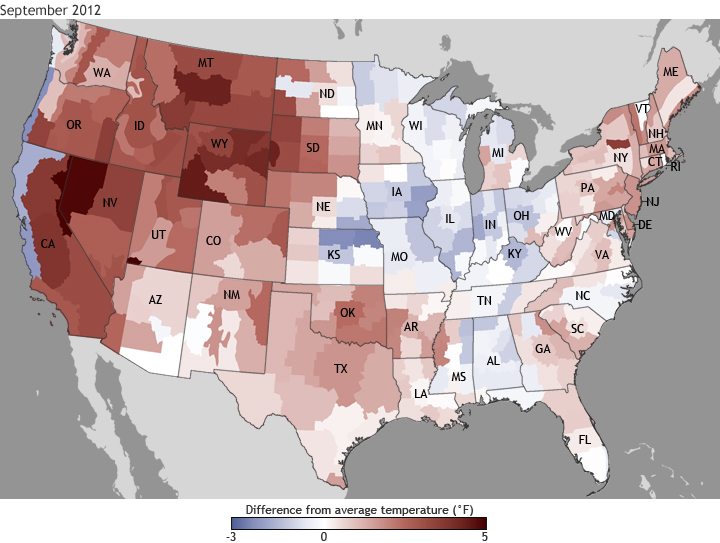 NOAA
Difference from average temperature, September 2012
Map by
climate.gov
team.
---
Citing This Report
NOAA National Centers for Environmental Information, State of the Climate: National Climate Report for September 2012, published online October 2012, retrieved on February 22, 2019 from
https://www.ncdc.noaa.gov/sotc/national/2012/9/supplemental/page-4/
.
---
Metadata