National Climate Report - April 2012
Divisional Precipitation and Drought Maps
« National Climate Report - April 2012
---
Divisional Precipitation and Drought Maps
The following map represent percent of average (1981-2010) precipitation on a climate division level from January through April. The areas shaded in brown represent below average precipitation amounts while the green shaded areas are above average.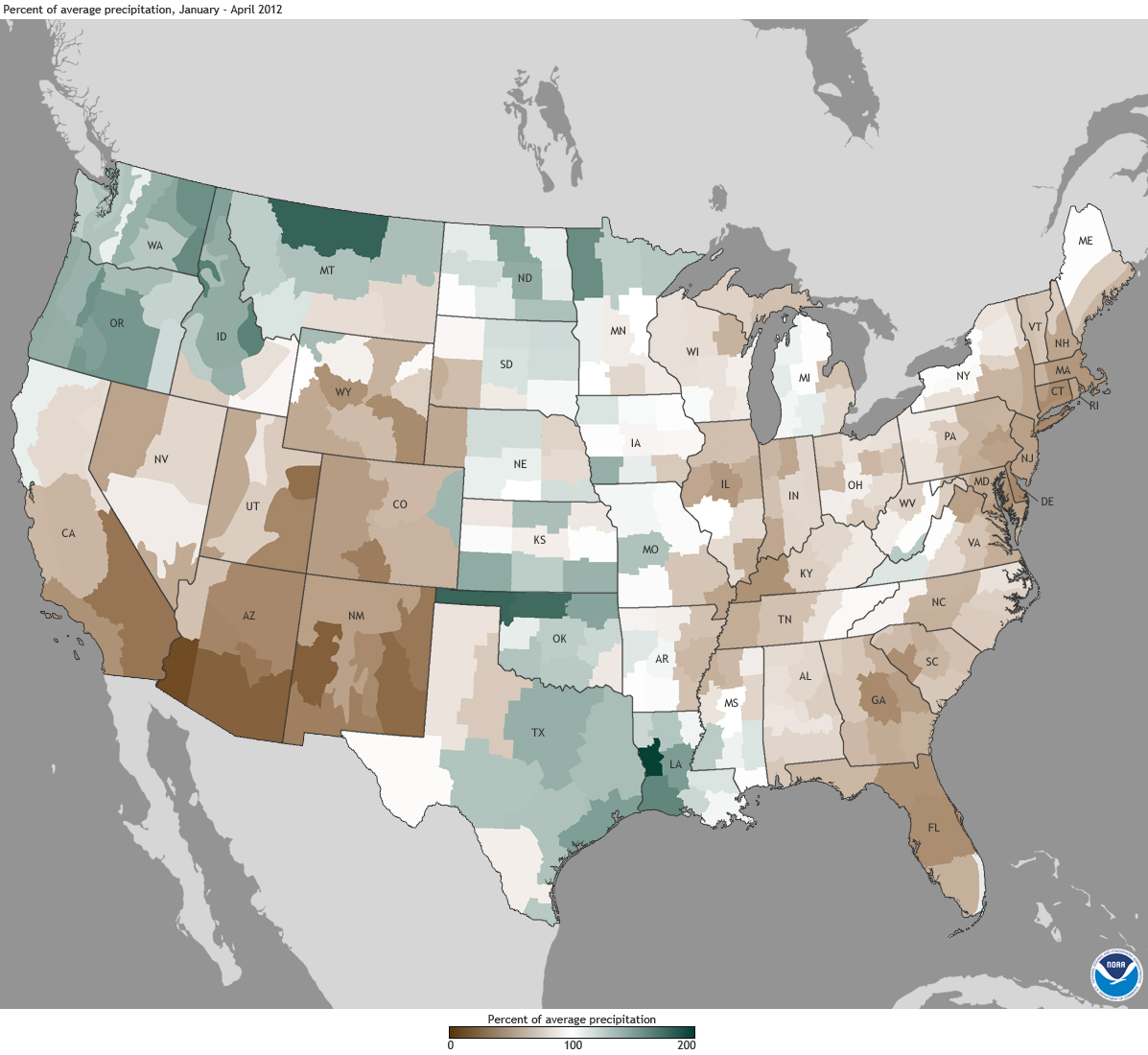 January-April Percent of Average Precipitation
Image credit:
climate.gov
---
Shown below is the United States Drought Monitor (USDM) status as of May 1, 2012. The USDM depicts drought when low water supply becomes evident affecting crops on various time scales. The U.S. Drought Monitor incorporates a drought scale much like those that rate hurricanes and tornadoes. The "D-scale" speaks to the "unusualness" of a drought episode. Over the long run, D1 conditions are expected to occur about 10 to 20 percent of the time. D4 is much rarer, expected to occur no more than every 50-years.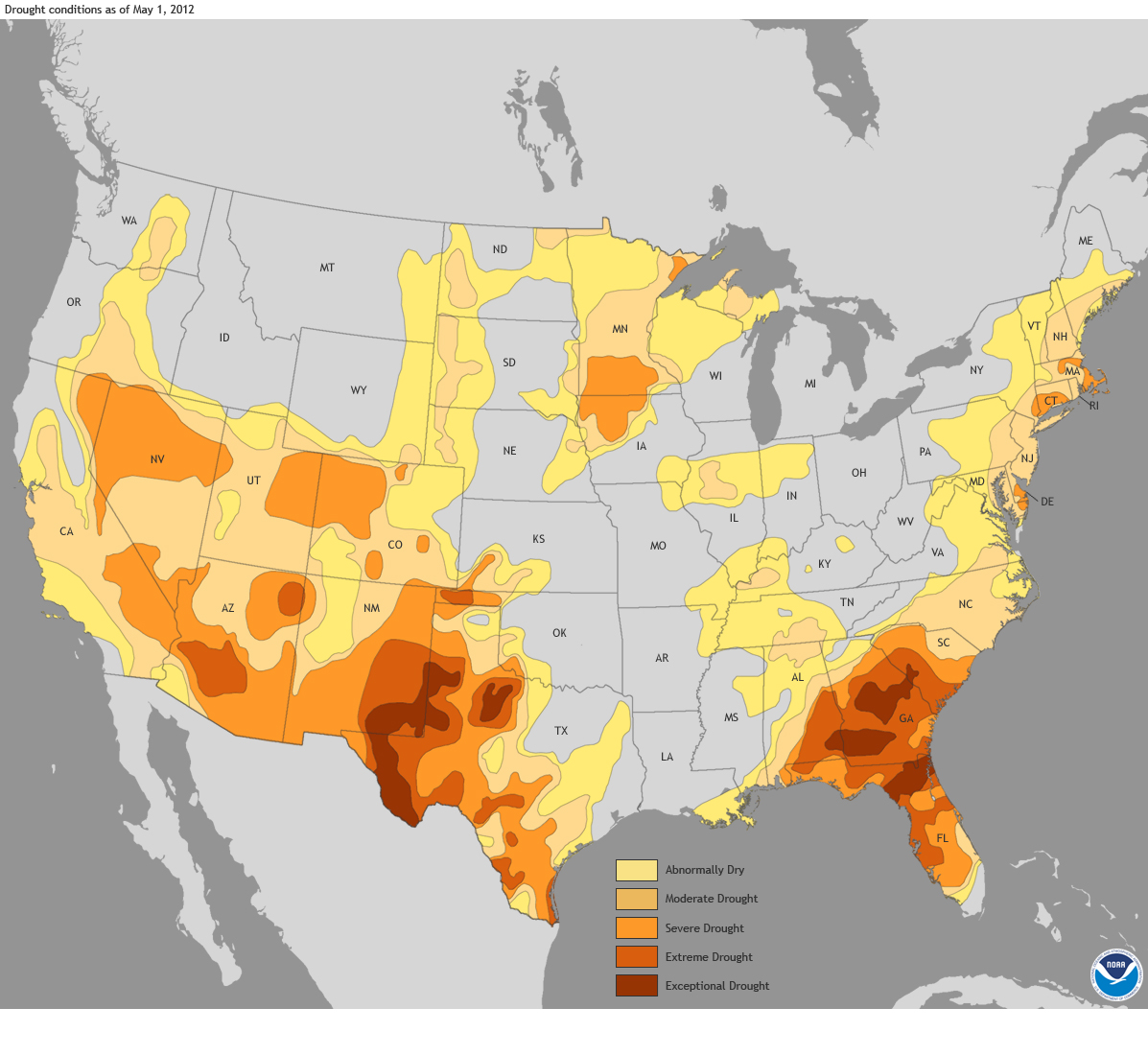 Drought Conditions of May 1, 2012
Image credit:
climate.gov
---
Citing This Report
NOAA National Centers for Environmental Information, State of the Climate: National Climate Report for April 2012, published online May 2012, retrieved on February 22, 2019 from
https://www.ncdc.noaa.gov/sotc/national/2012/4/supplemental/page-3
.
---
Metadata