National Climate Report - Annual 2012
Summer - Days over 100°F
« National Climate Report - Annual 2012
---
Summer - Days over 100°F
The nation has experienced its warmest and 2nd warmest summers in back-to-back years. The heatwave that gripped the Southern Plains in 2011 was intense and long lasting, resulting a record warm June-August for several southern states. While the summer heatwave in 2012 was not as intense, it was further reaching. In 2012, approximately one-third of the nation's population experienced ten or more days of 100°F temperatures.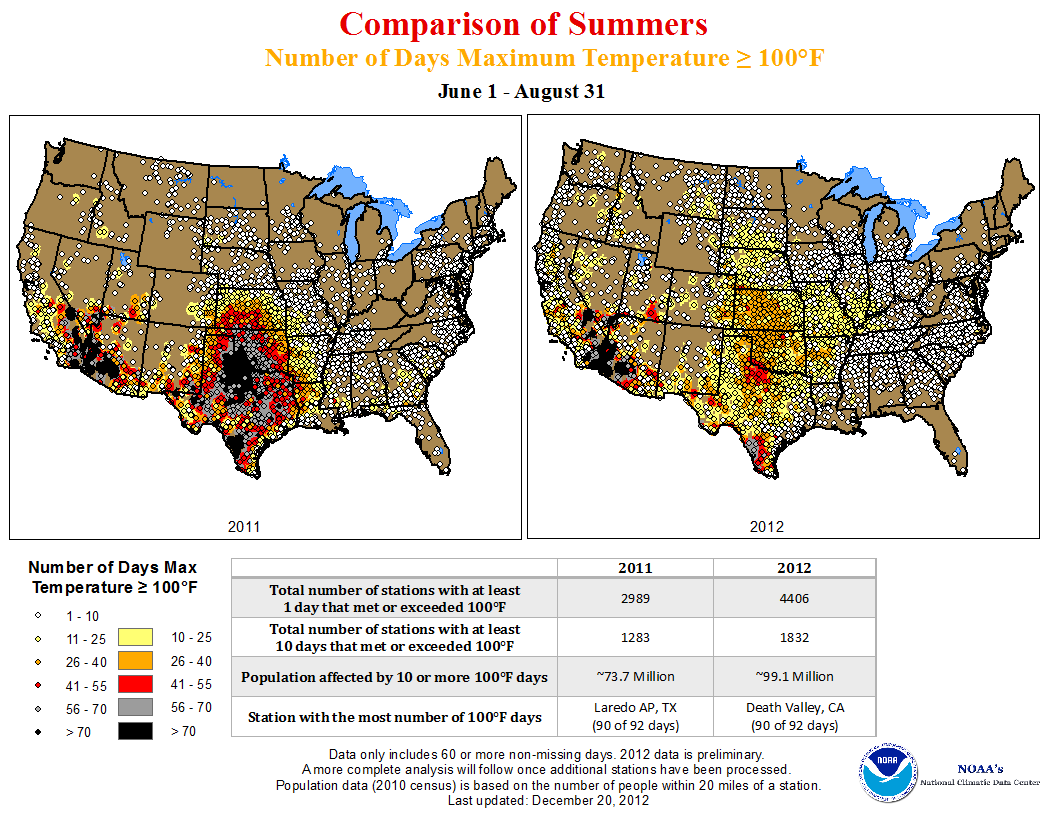 ---
Citing This Report
NOAA National Centers for Environmental Information, State of the Climate: National Climate Report for 2012, published online January 2013, retrieved on November 13, 2019 from
https://www.ncdc.noaa.gov/sotc/national/2012/13/supplemental/page-7/
.
---
Metadata