Global Climate Report - May 2015
Annual Time Series Comparison
« Global Climate Report - May 2015
---
Annual Time Series Comparison
The graphic below depicts the time series of annual global temperature anomalies for the years 1880 through 2014. The blue line represents the previous version of NOAA's global surface temperature series. The orange line represents the new version of NOAAGlobalTemp.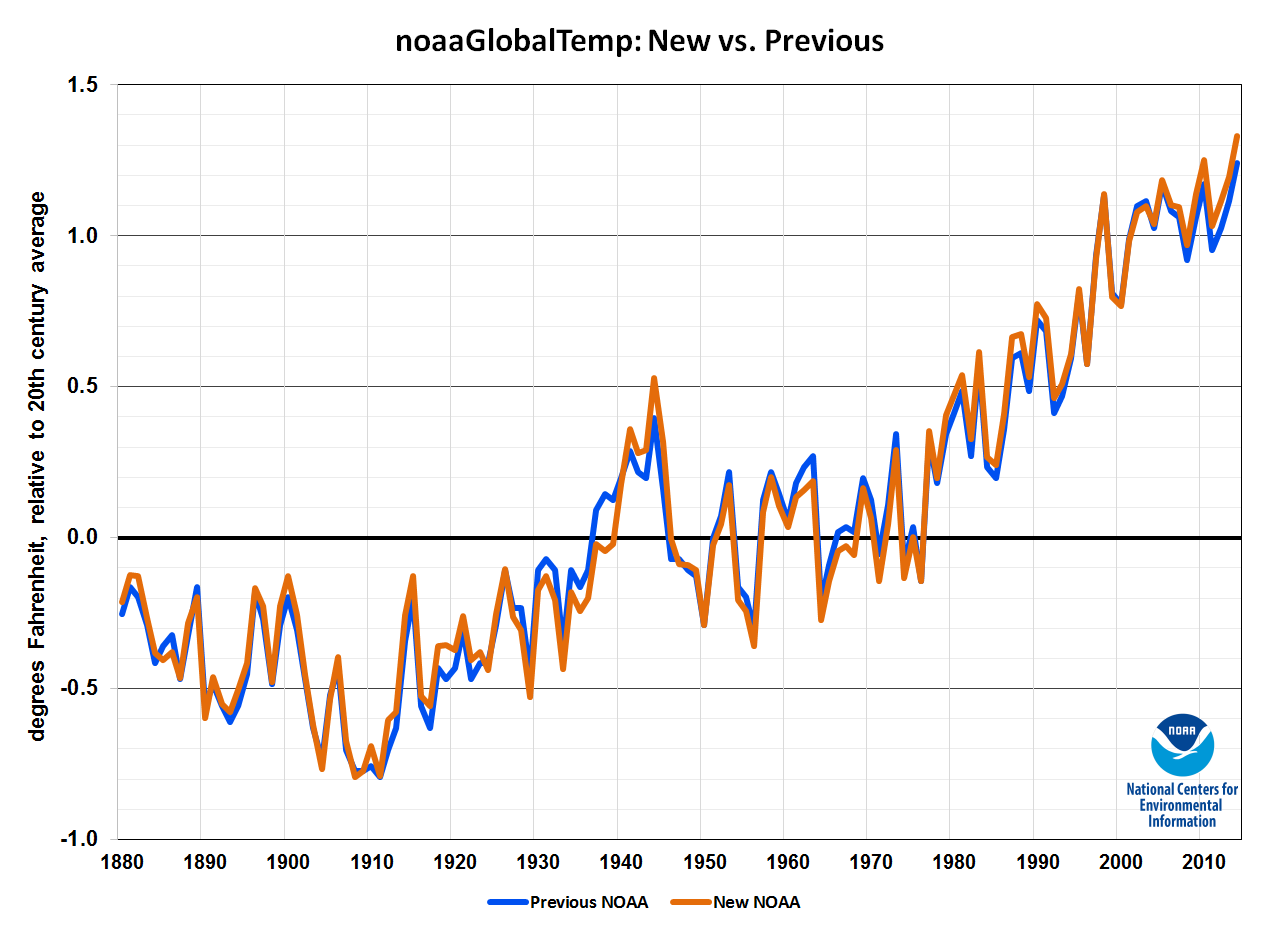 Click for larger image
---
Citing This Report
NOAA National Centers for Environmental Information, State of the Climate: Global Climate Report for May 2015, published online June 2015, retrieved on September 18, 2019 from
https://www.ncdc.noaa.gov/sotc/global/2015/5/supplemental/page-2
.
---
Metadata