Global Climate Report - Annual 2014
Various Global Temperature Time Series, updated through 2014
« Global Climate Report - Annual 2014
---
Various Global Temperature Time Series, updated through 2014
The following images are updates to various analyses NOAA/NCDC has provided in the past. These are all based upon the Merged Land and Ocean Surface Temperature data set's processing for December 2014, and represent the same data, presented in slightly different ways. These graphics will not be updated until the next annual analysis released in January 2016.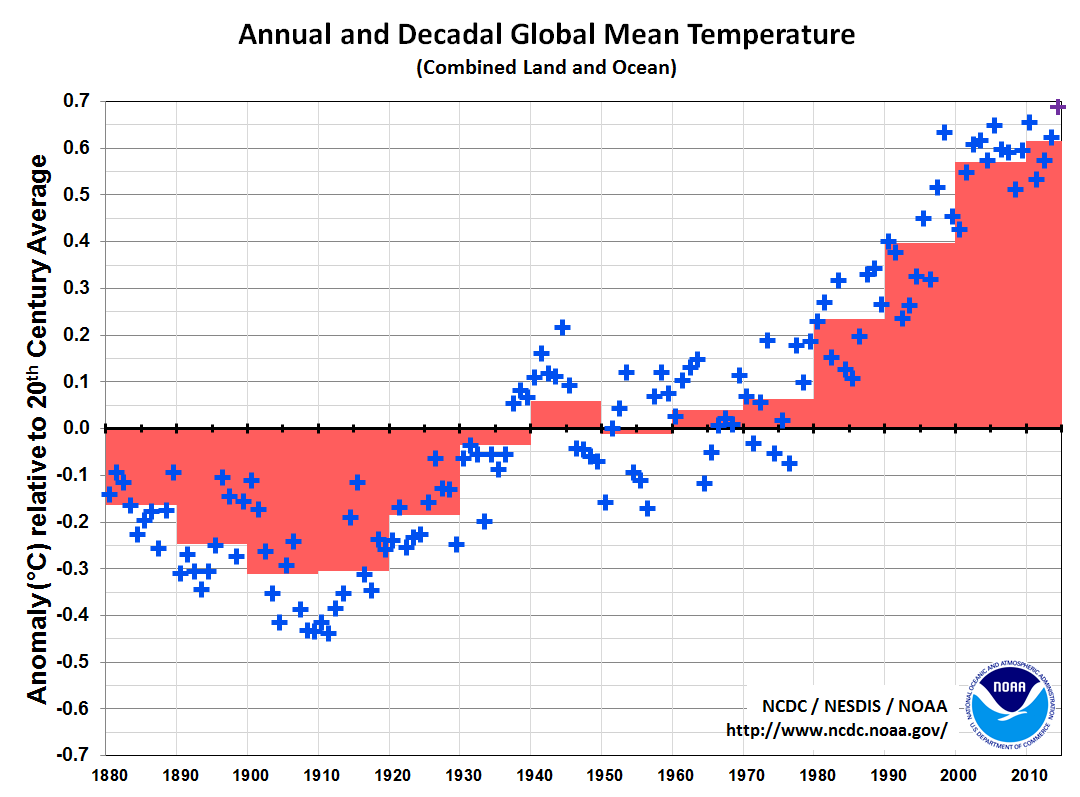 Global Temperature Anomalies since 1880, with Decadal Averages
(decades are defined as the years xxx0-xxx9)
---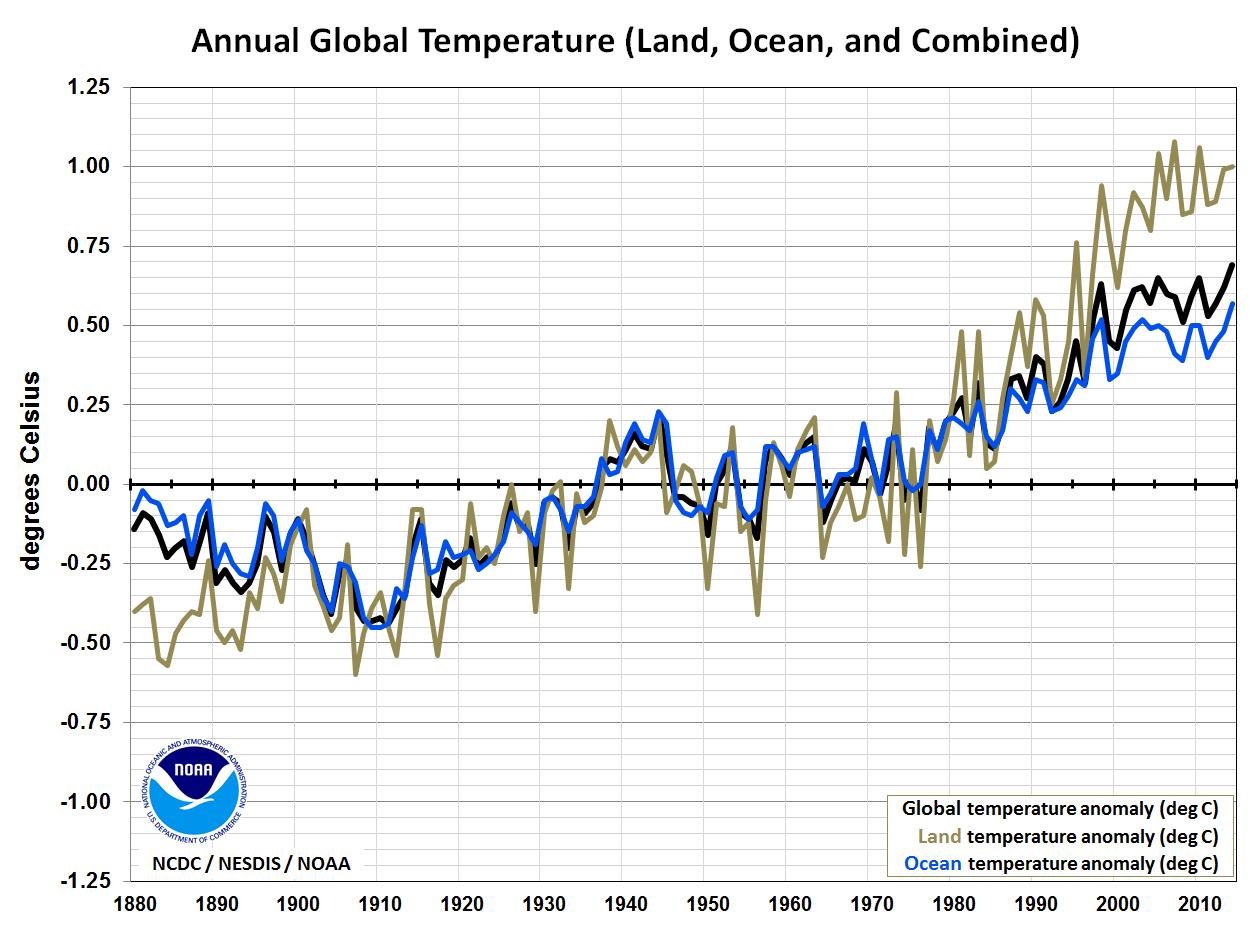 Temperature Time-Series for land-only, ocean-only, and combined land-and-ocean
(oceans make up roughly two-thirds of the Earth's surface)
---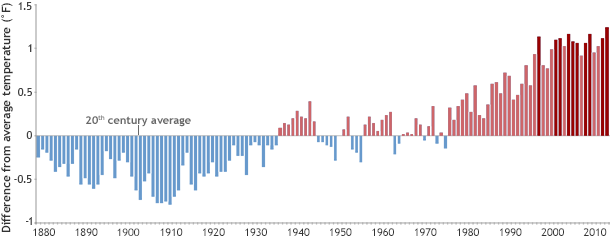 Global Surface Temperature, with ten warmest years highlighted in dark red
(courtesy of
climate.gov
)
---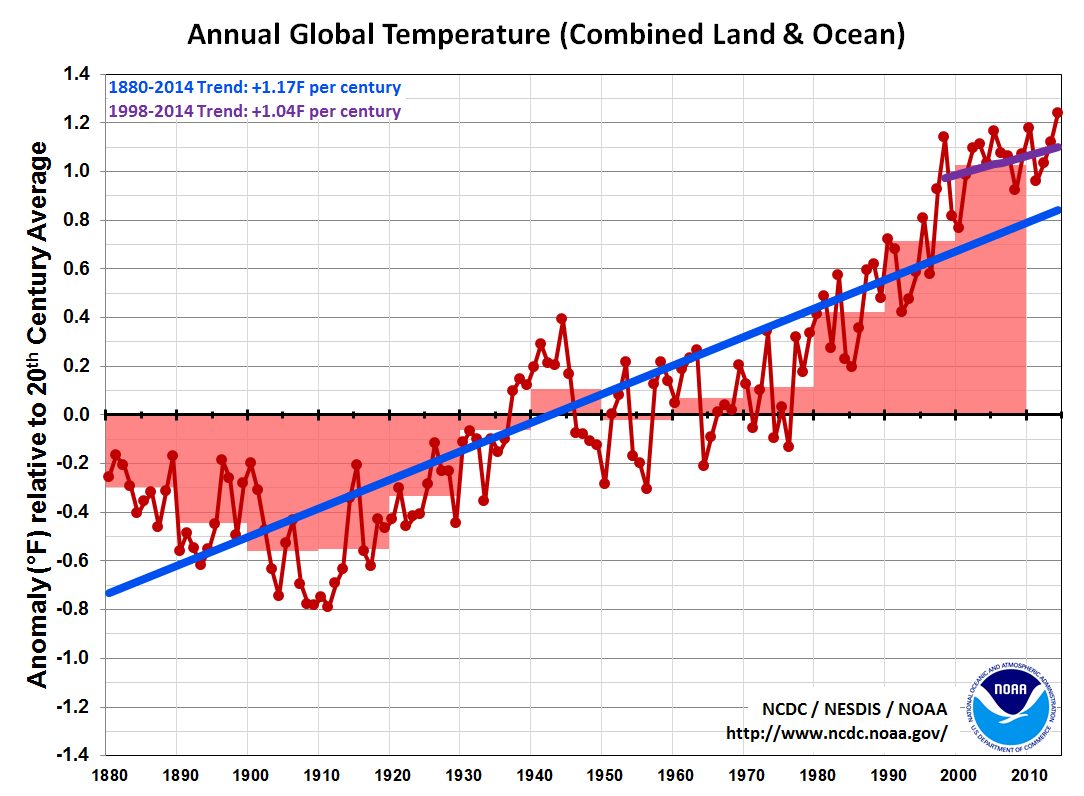 Global Surface Temperature: long-term trend and trend since 1998
---
Citing This Report
NOAA National Centers for Environmental Information, State of the Climate: Global Climate Report for 2014, published online January 2015, retrieved on January 17, 2020 from
https://www.ncdc.noaa.gov/sotc/global/2014/13/supplemental/page-4
.
---
Metadata