Global Climate Report - Annual 2014
2014 temperatures versus previous years
« Global Climate Report - Annual 2014
---
2014 temperatures versus previous years
These graphics compare the 2014 temperature anomaly (black line) to the historical instrumental global temperature record. The graphic on the left shows the basic comparison with all of the years on record. The graphic on the right zooms further to compare with what were ultimately the five next warmest years on record: 2010, 2005, 1998, 2003, and 2013. Each month along each trace represents the year-to-date average temperature. In other words, the January value is the January average temperature, the February value is the average of both January and February, and so on.
The years 2013 and 2014 are the only years of this short list not to begin during a mature El Niño event. The years 1998 and 2010, each of which became the warmest year on record at the time, ended the year in a strong La Niña event, as evidenced by the relative fading of global average temperature later in the year.
The anomalies themselves represent departures from the 20th century average temperature.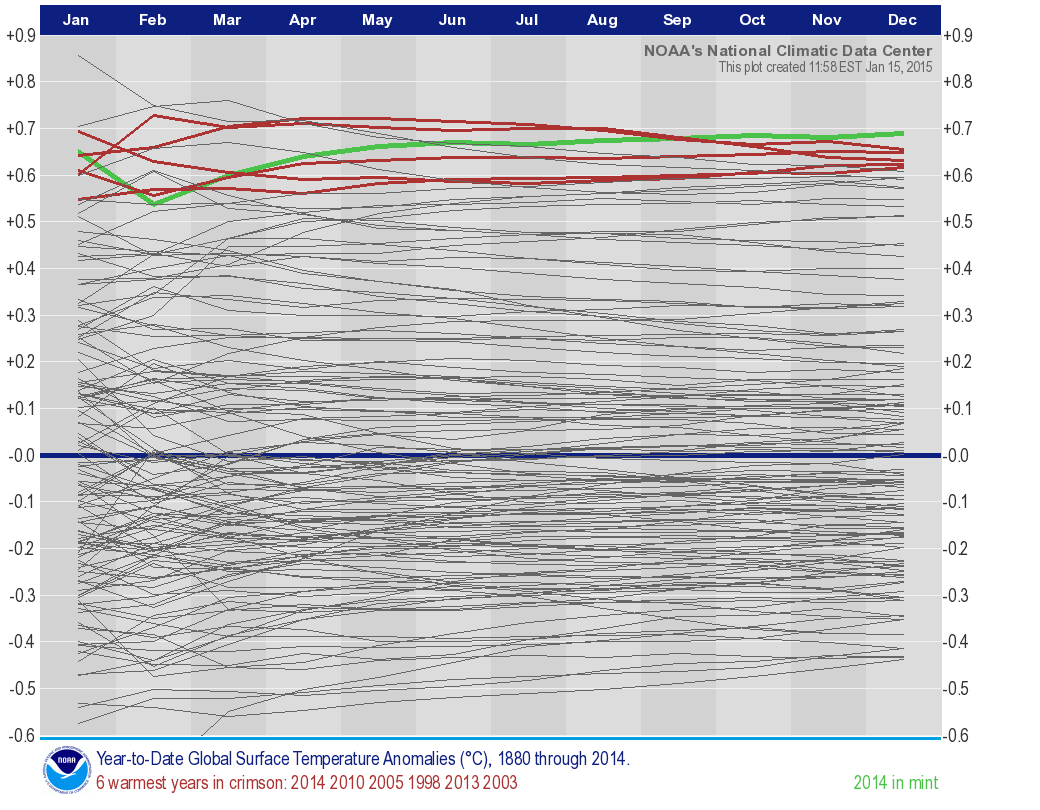 2014 Global Temperature Evolution
vs. the 135-year record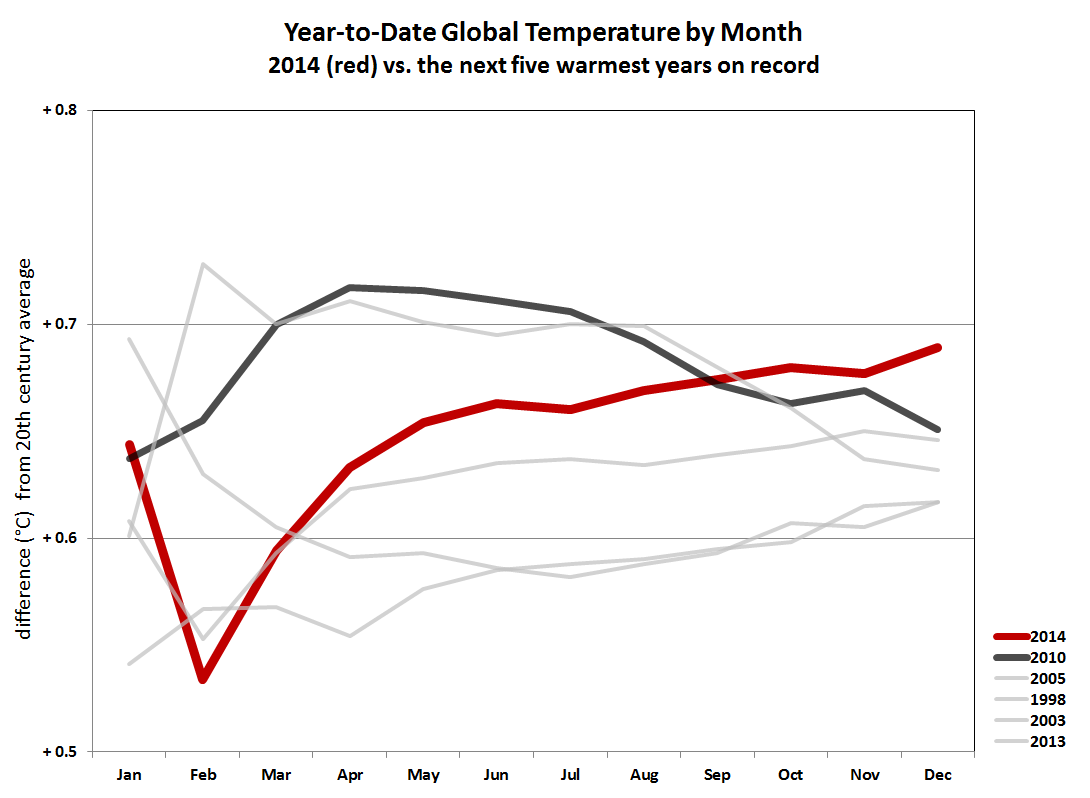 2014 Global Temperature Evolution
vs. the 5 previous warmest years on record.
---
Citing This Report
NOAA National Centers for Environmental Information, State of the Climate: Global Climate Report for 2014, published online January 2015, retrieved on September 17, 2019 from
https://www.ncdc.noaa.gov/sotc/global/2014/13/supplemental/page-2
.
---
Metadata