Drought - October 2009
---
Issued 13 November 2009
| | |
| --- | --- |
| Contents Of This Report: | |
---
National Drought Overview
[top]
---
Detailed Drought Discussion
Wet and cool conditions across much of the contiguous U.S. improved drought conditions during October 2009 — with the percent area experiencing moderate to exceptional drought decreasing to 11.9 percent of the country by October 27 from 15 percent at the end of September. At month's end, areas of abnormally dry to moderate drought conditions partially ringed a large area of unusually wet conditions in the center of the country.
The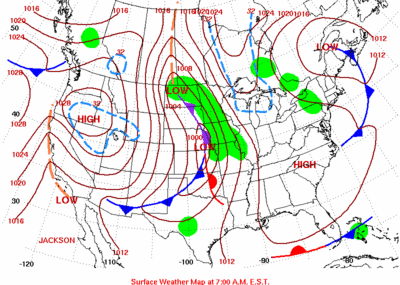 weather pattern for October consisted of several low pressure systems and weather fronts which moved across the country in the upper-level westerly flow. These systems triggered areas of rain and snow over much of the nation, with cold Canadian air sweeping in behind them across the central United States. There were just a few areas of the country with below-normal precipitation this month, including much of Florida and the Southwest U.S., and parts of North Carolina, Virginia, and Texas.
By the end of October, core drought areas in the U.S. included:
Precipitation during the last one to three months benefited the drought areas of the Far West, southern Plains, and Upper Mississippi Valley, but the maps of longer time scales (12 to 24 months for the West and Texas, six to 24 months for the Upper Mississippi Valley) reveal significant deficits remain. Short-term (one to three months) and long-term (12 months) dryness is evident on these maps for Florida. The Carolinas only recently benefited from above-normal rainfall.
October 2009 was drier than normal across south coastal Puerto Rico and much of the eastern two-thirds of the island. A similar pattern existed for the last 90 days and the year-to-date. Many stations in southern and central Alaska were persistently drier than normal for October, the last three months, and last 12 months. Most of the state was warmer than normal for October. The October 27 U.S. Drought Monitor had an area of D0 (abnormally dry conditions) depicted across the area of southern Alaska with the lowest early-season snow water equivalent percentages. The drought depiction for Hawaii changed little during the month as drier-than-normal weather continued a trend that has lasted for the last three to 12 months.
Did You Know?
Compared to the end of September, the areas of moderate to exceptional drought shrank in south Texas. But the short-term wetness in October was not enough to erase months of deficits, so this area remained the nation's drought epicenter. The last two months in Southern Texas (climate division 9) were wet, ranking as the 16th wettest September-October on record, but the year-to-date (January-October) still ranked ninth driest and the last twelve months (November-October) ranked sixth driest. The Lower Valley (Texas climate division 10) still had the fifth driest January-October and November-October, in spite of the 38th wettest September-October. The long-term deficits were reflected in some area lake levels. As noted by the National Weather Service and by media reports, Lake Travis (located just west of downtown Austin) stood at 647 feet at the end of October. This was approximately 17 feet higher than one month ago. However, it was still approximately 20 feet less than the historical average for this time of year.
While drought and abnormally dry conditions improved slightly in the Pacific Northwest to northern California, moderate drought persisted in southern California and expanded in Arizona. October 2009 was the 19th wettest October on record for southern coastal California (climate division 6), but November-October still ranked 18th driest and March-October ranked sixth driest. The Southeast Desert Basins (California climate division 7) had the driest March-October and April-October and the sixth driest January-October. The adjoining Northwest Arizona (climate division 1) had the driest March-October through July-October, fourth driest January-October, and twelfth driest November-October (see table). In fact, most of Arizona has been persistently drier than normal, with the state having a rank of ninth driest for November-October.
Statewide, Florida had the 20th driest June-October, but conditions were drier on a local level. North Central Florida (climate division 3) had the driest August-October and July-October, and twelfth driest last 12 months (November-October). The South Central division (climate division 4) ranked tenth driest for August-October, while the Everglades and Southwest Coast (climate division 5) had the eleventh driest July-October, tenth driest January-October, and fifth driest November-October.
Arizona, Florida, and Utah were the only states to rank in the "below normal" category for October precipitation. Both Arizona (third driest) and Utah (eighth driest) ranked in the top ten driest for August-October, with Arizona still third driest for May-October.
Monthly average streamflow strongly reflected the areas of heavy precipitation during the month. Areas of dryness in the Southwest, southern Texas, and parts of Florida, the mid-Atlantic coast, and Upper Mississippi Valley were evident in maps of monthly streamflow, soil moisture (modeled for the U.S. and North America, and observed), and rain day statistics (maximum consecutive dry days, number of rain days). Several wells in the drought areas reflected lingering low groundwater levels.
Satellite-derived indices showed the impact of drought on vegetation. The VegDRI index indicated dry conditions in a broken ring from the West, to Southeast, to Upper Mississippi Valley, while the VHI (October 28, November 3) reflected poor vegetative health in the western half of the country more than in the east. Drought impacts on pasture and rangeland in the Southwest and Wisconsin were reflected on U.S. Department of Agriculture maps, although the negative impacts in the Northeast were likely due to excessive precipitation rather than drought. A vegetation water balance model provided by the USGS showed drought-stressed water supply (Soil Water Index and Water Requirement Satisfaction Index) and evapotranspiration (water used by vegetation) conditions in parts of the West, Southwest, southern Plains, and Upper Mississippi Valley drought areas.
October 2009 was a wet start to the water year (October-September) for much of the West, but not the Southwest. Cooler-than-average temperatures with above-average precipitation brought an above-average snowpack to parts of the Rockies, but the snowpack further west remained below average. The cumulative impact of three years of drought has lowered reservoir levels to near or below average for many western states. California entered the 2009-2010 water year with its key supply reservoirs at only 69 percent of average and reservoir levels for October 2009 were largely below average. As noted by NOAA, the water level in Lake Tahoe (near Reno, Nevada) fell below its natural rim on October 28, and several nearby reservoirs were low or essentially empty (including Boca, Lahontan, and Farad). Only seven separate droughts since 1900 have lowered Lake Tahoe's water level below its rim.
As noted by the High Plains Regional Climate Center, improvements were made to the U.S. Drought Monitor during October as heavy rain and snow helped erase the abnormally dry conditions (D0) in North Dakota, South Dakota, and Nebraska. After receiving significant rainfall in southeastern Nebraska, the state was completely free of drought and abnormal dryness for the first time in over 10 years (since October 5, 1999). Meanwhile, Wyoming remained drought free for the fourth month in a row. Drought conditions remained in southwest Colorado where an abnormally dry monsoon season led to reduced streamflows, lowered reservoir levels, and decreased soil moisture.
As summarized by the Southeast Regional Climate Center, dry conditions were observed across much of Florida, eastern and east-central North Carolina, southeastern Virginia, and Georgia as well as extreme eastern South Carolina. Most notably, Okeechobee, Florida and Elizabeth City, North Carolina recorded only 0.13 inch (3 mm) and 0.32 inch (8 mm) of precipitation, respectively, for October. Monthly precipitation totals were below normal across all but the westernmost portions of Puerto Rico. Drought conditions continued across the eastern half of North Carolina and northeastern South Carolina. The small region of severe drought (D2) in extreme northeastern South Carolina contracted slightly as the accompanying region of moderate drought (D1) expanded across eastern portions of North Carolina. Abnormally dry conditions developed across portions of Florida in response to the recent lack of precipitation. The prodigious precipitation totals over the last several months in Georgia caused Lake Lanier, the main water supply for Atlanta, to reach full pool in mid-October for the first time since September 6, 2005. Further upstream, the waters of Lake Allatoona reached 12 feet above full pool flooding several marinas there.
[top]
---
State/Regional/National Moisture Status
A detailed review of drought and moisture conditions is available for all contiguous U.S. states, the nine standard regions, and the nation (contiguous U.S.):
[top]
---
Drought Indicators
The following
indicators
illustrate the drought conditions this month:
[top]
---
Contacts & Questions
For additional, or more localized, drought information, please visit:

---
Citing This Report
NOAA National Centers for Environmental Information, State of the Climate: Drought for October 2009, published online November 2009, retrieved on January 17, 2018 from
https://www.ncdc.noaa.gov/sotc/drought/200910
.
---
Metadata