ArcGIS
This tutorial explains how to export radar, satellite and model data from the toolkit and load into ESRI ArcGIS for viewing and analysis.
Before proceeding, please review the following tutorials and prerequisites:
The first step is to export data to a common GIS format. For more information on Data Export, please refer to the Data Export Tutorial. In this example, we will use data from Hurricane Charley, the 2004 hurricane that made landfall near Cape Coral, FL. We will start by exporting NEXRAD Radar data to the Shapefile format as polygons.
Select the Shapefile format.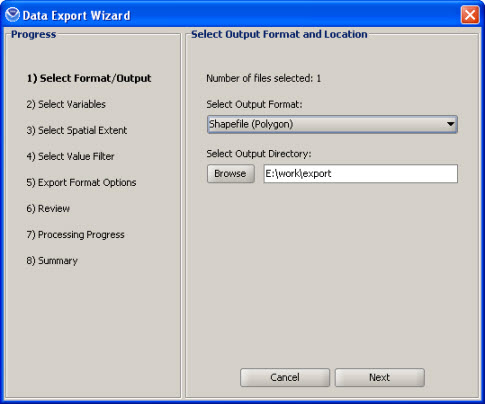 Select the lowest elevation angle for the Reflectivity moment.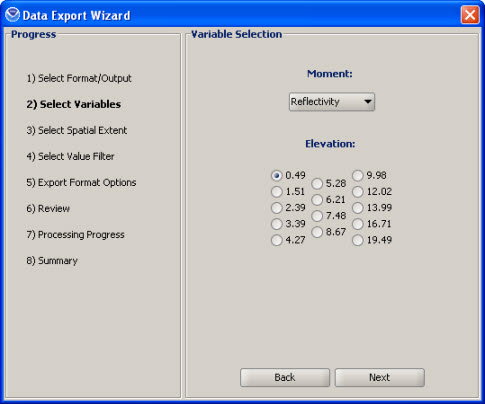 Load the output shapefile (KTBW_20040813_220435.shp) into ArcGIS.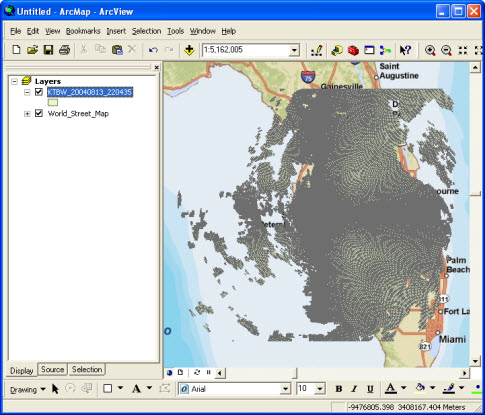 Symbolize the output shapefile (KTBW_20040813_220435.shp). Select the 'Graduated Colors' symbolization type and the 'value' attribute as the 'field'. Hint: set the outline width to 0.0 under 'Symbol' > 'Properties for all symbols'.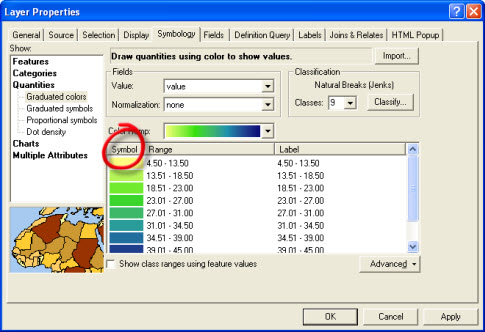 You now have a symbolized polygon shapefile of NEXRAD Reflectivity in ArcGIS.